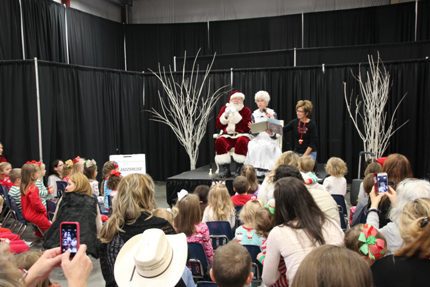 02 Nov 2016

Dazzle Daze Pajama Party makes moves to Saturday

Posted at 9:52 AMh

in

News

A major attraction for families at Dazzle Daze 2016 will be the Pajama Party for little ones and parents.


This is the first year that the party, which features story time with Santa and Mrs. Claus, has been scheduled on Saturday.


Beginning at 9 am Saturday, Nov. 19, the event also includes an opportunity to meet other holiday characters as well as participate in a Teddy Bear Clinic, which begins at 10 am.


"We are moving the PJ Party to Saturday to get more kids involved," said Jennie Felling, co-chair of the Pajama Party. "It's fun to watch the kids with Mr. and Mrs. Claus. I know how much my children enjoyed Santa, and now I get to help other kids enjoy that experience, and what kid doesn't like to doctor up a teddy bear."


Felling, who is the chief deputy treasurer for Faulkner County, is one of the Conway Regional Women's Council's newest volunteers.


Cost of the party is $17.50, which includes free admission to Dazzle Daze that Saturday. Tickets can be purchased at dazzledaze.com or by visiting the Conway Regional Health Foundation offices, located at Western and Louvenia avenues, or the Conway Regional Health & Fitness Center.


501 LIFE is a Presenting Sponsor for Dazzle Daze. 501 Kids is the major sponsor of the Pajama Party.