21 Jun 2020

Dazzle Daze organizers announce decision for virtual event in 2020

Posted at 2:24 PMh

in

News

The annual Dazzle Daze fundraiser in Conway will feature some major changes this year as organizers respond to the COVID-19 health crisis. The event, a fundraiser benefitting Conway Regional Health System, will not be held in person but will instead feature an online marketplace for holiday shopping.

Dazzle Daze co-chairs MissE Newton and Stefanie Vann are leading the committee's efforts. Both are members of the Conway Regional Women's Council, which plans the event.

"The changes to Dazzle Daze 2020 were made to ensure the safety of our community," said MissE. "We could not risk holding an event where our community members could potentially be exposed to covid 19. We hope to keep Dazzle Daze and the Conway Regional Women's Council in the minds and hearts of our community during this challenging year."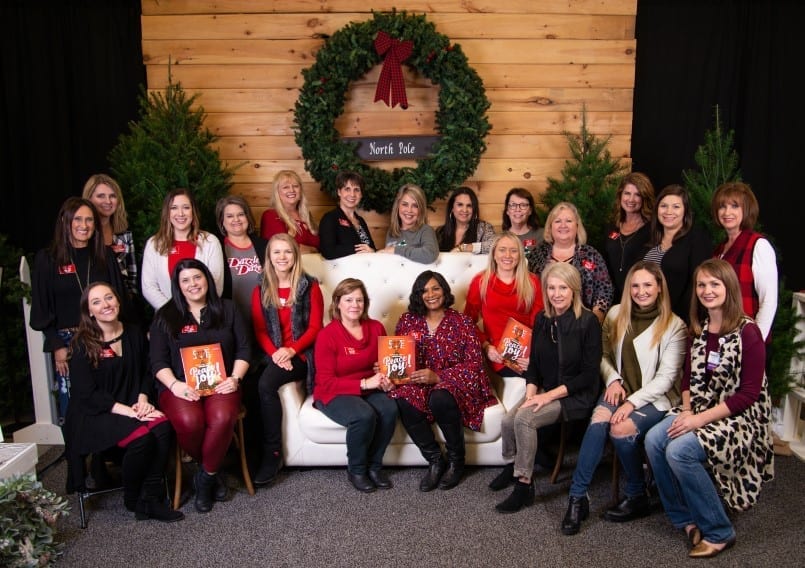 "During these unprecedented and uncertain times, the wellbeing of our community was most important in this change," added Stefanie.
This is the 19th year for Dazzle Daze, which typically is held the week prior to Thanksgiving at the Conway Expo Center and Fairgrounds. Since its inception, Dazzle Daze has raised more than $760,000, which has been used to purchase equipment at Conway Regional Medical Center, fund scholarships, patient and community programs, and provide teacher grants.
Stefanie said this year's goal is to provide our community with a safer platform to continue to support their favorite Dazzle Daze vendors during the holidays. "Our 2020 virtual event will be a new and fun experience for us all to enjoy," she said.
"We would like to invite the community to our virtual shopping event in November/December. You will be treated to some of your favorite vendors and sponsors, who have been at our onsite Dazzle Daze event for years," said MissE. "Hopefully, you will be introduced to some information about Conway Regional Women's Council you may not know. We hope you will get a glimpse of why we work so hard to bring Dazzle Daze to life each year by showing videos of the individuals who have benefitted from your support of Dazzle Daze over the years."
"We are looking forward to this year's event and hope to see you all in 2021," said Stefanie.
For more information, visit DazzleDaze.com.