25 Mar

Davis: author, poet and playwright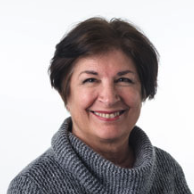 Latest posts by Susan Peterson
(see all)
by Susan Peterson
Coffy Davis is a spoken word artist who identifies herself as an author, poet and playwright. Although she enjoys writing, she loves it even more when her words inspire others, whether through their meaning, sounds or rhythm.
She was born in California and raised in the San Francisco Bay area. Her parents were full-time military with roots in Arkansas. While growing up in the urban California environment in the 1990s, Coffy faced challenges and life-altering experiences that molded her into the woman she is today.
She came to Arkansas in 1999 to attend college and find her roots, and here she flourished as a poet and writer. In 2004, she became a trailblazer and created The Underground Railroad Neighborhood project (TURN project) an initiative that bridged art and literacy with at-risk communities.
She received her degree in English from the University of Arkansas at Little Rock in 2012. While a student, she wrote and directed a play called "Freedom." Following graduation, she presented the play throughout the state and regionally.
Although Coffy worked full time for the Arkansas Department of Health and in alternative education settings, she continued to live her dream, writing and performing. She currently works with disenfranchised youth ages 16-24 who are trying to obtain their high school diploma/GED.
She published her book, "MEdusa: Reflections of an Angry Black Girl," in 2018. Part biographical, the story is a continuation of an autobiographical poem that she wrote years earlier. "MEdusa" has been described as "a powerful memoir of tumultuous, bold teenage girlhood blossoming in the ruins of black life circa 1990." The heroine is being raised by a single mom who is a military veteran suffering from PTSD.
Coffy identifies with MEdusa, as evidenced by the capital ME in the book's title. Like the mythological character, some people are turned stone cold from outward appearances. MEdusa is battling the "angry black woman myth" and the facades women create for protection that end up imprisoning them. Portions of the book are "dark and raw," so the book is most appropriate for those older than 15.
In a radio interview, she said she gets a lot of feedback about her piece "The Prologue." It is a choreopoem, a form of dramatic expression that combines poetry, dance, music and song. She also enjoys sharing "Me Against the World," which tells her story of going to court as an unrepresented teenager, alone and scared. It won awards in 2017 and 2018 even though it is a chapter within a larger work.
Coffy also edited a local magazine, served on the board of a community arts association, and hosted a radio show. Her work has garnered her several awards including the Senator Pryor Award for Community Service (2009), the Arkansas Arts Council Fellowship Award (2017) and the Nan Snow Emerging Artist Award (2018).
Reviewers remark on Coffy's style and creativity, especially the way she mixes prose and poetry. She is an active member in the local poetry community. Her latest writing endeavor is "Shoo Fly," a book of short stories, which she hopes to publish by the end of the year.
She has been active doing book signings and "open mics" around the state. She lives in Little Rock, has been married for 20 years and has two children.
For more information about Coffy, visit her Facebook page. "MEdusa" is available from Amazon and Goodreads.