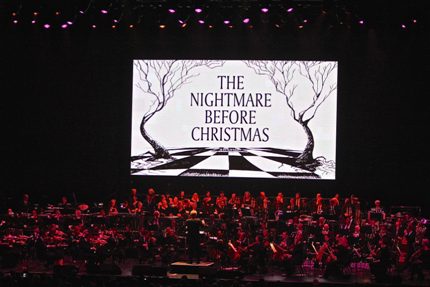 30 Jan 2017

'Danny Elfman's Music from the Films of Tim Burton' to be presented Feb. 11 at UCA

Posted at 11:51 AMh

in

News

by Waid Rainey


"Danny Elfman's Music from the Films of Tim Burton" is scheduled 7:30 p.m. Saturday, Feb. 11, at Reynolds Performance Hall at the University of Central Arkansas.


"This is the first time that this show has ever been presented in Arkansas," said director of Reynolds Amanda Horton. "We are thrilled to be hosting the premiere and proud to include our talented Conway Symphony Orchestra and choral ensembles from UCA."


The concert was designed to explore the collaborative relationship between music and storytelling and its importance in filmmaking. Designed by composer Elfman and filmmaker Burton, the experience blends music and visuals to celebrate the three decades-long partnership between the two artists.


The performance features many of Elfman's film scores played and sung live, accompanied by visuals of Burton's sketches, drawings, story boards and film clips. This program has sold out performances in Los Angeles, New York, Tokyo, London, Prague and Mexico City.


The show has received rave reviews:


"Mr. Elfman took a more creative approach in creating this program. He devised suites for orchestra and chorus, fashioning his scores into sections of a two-part, evening-length composition with its own musical integrity." — New York Times


"It was an inspiring example of how to do a film music concert that should be forever imitated — a thoughtfully curated and varied program honoring the important marriage the music has to images while also letting the music breathe and come to life on its own." — LA Weekly


Tickets, which may be purchased at uca.edu/publicappearances/pops/tim-burton/ or by calling 501.450.3265, range from $30-$40 for the general public. UCA student tickets will be $10 with a valid student I.D. Children's tickets are $10.


For additional information, contact Horton at 501.450.3682 or [email protected].