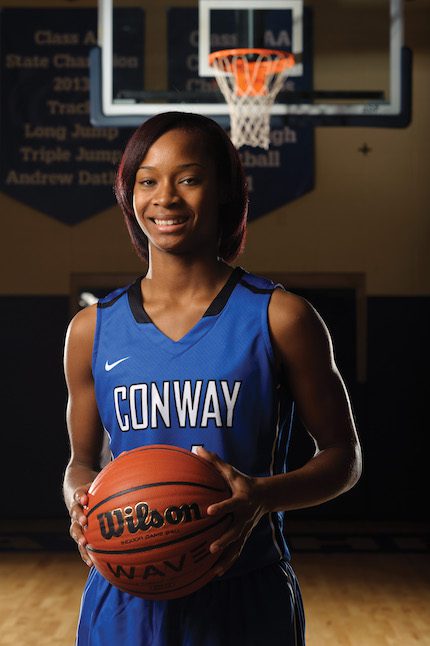 28 Jan 2015

Danberry, Rose nominated for All American Games

McDonald's has announced the 823 high school seniors who have been nominated to play in the 2015 McDonald's All American Games.

This year's list includes players from 47 states and the District of Columbia who have been selected by high school coaches, athletic directors, principals and members of the McDonald's All American Games Selection Committee. Six players hail from Central Arkansas – two male and four female players. The local players nominated for the 2015 games include:
KeVaughn Allen, North Little Rock High School, North Little Rock

Jordan Danberry, Conway High School, Conway

Caroline Hogue, Arkansas Baptist High School, Little Rock

Skyler Jackson, Acorn High School, Mena

Malica Monk, North Little Rock High School, North Little Rock

Riley Rose, Harding Academy, Searcy
A complete list of 2015 McDonald's All American Games Nominees is available at mcdaag.com.
"We are very pleased with the nomination of six local players for this year's McDonald's All American Games," said David Stokes, president of McDonald's of Central Arkansas. "These well-rounded student-athletes display remarkable dedication and commitment to the game, but they also work hard off the court giving back to their schools and the community. As the longstanding top showcase of national basketball talent, it's an honor to have players from Central Arkansas as nominees for the 2015 Games."
The 38th Annual Boys Game will tip-off at 8 p.m. Wednesday, April 1, from Chicago's United Center and will be broadcast on ESPN. The 14th Annual Girls Game will precede the Boys Game, beginning at 5:30 p.m. and will broadcast live on ESPNU.