19 Aug

CUTTER MORNING STAR: Young Eagles battling in 5-2A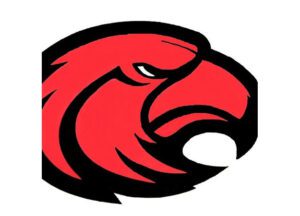 Conference: 5-2A
Coach: T.C. Shamel
'17 Record: 3-7
Cutter Morning Star struggled with numbers in 2017, but several starters return on both sides of the ball. But, it's going to be a very green team.
"We probably will not start a senior on either side of the ball," Coach T.C. Shamel said. "It's the youngest team we have had in 10 years."
Sophomore Sam Moore will get early experience at quarterback. Junior Matthew Cook brings experience at running back. Sophomore running back KeShawn Blevins rounds out the backfield. Junior Tyler Mace leads the receivers alongside Daniel Brito. Brock Duncan, Shamus Mace, Joe Callaghan, Blake Bissell and Kyle Shoemaker fill out a young offensive line.
Brock Alexander and Josh Reyna project as starters on the defensive line. Shamus Mace, Duncan and Moore defend the middle of the field as linebackers. Sophmore Landon Watson, Blevins, Brito, Cook, Tyler Mace and sophomore Dagan Radar fill out the secondary.
"We have a good sophomore class," Shamel said. "But we have a very small, inexperienced senior class. Conway Christian, Magnet Cove, Mountain Pine, Poyen and England will all be pretty good this season."
5 Players to Watch: 
Matthew Cook (Jr. RB/DB)
Tyler Mace (Jr. WR/DB)
Daniel Brito (Jr. WR/DB)
KeShawn Blevins (Soph. RB/DB)
Brock Duncan (Jr. OL/LB)
1 Must-see Game:
"Bismarck. Always a good rivalry game for the Eagles. We've split (3-3) versus the Lions the past six years." — Shamel
2018 Schedule:
Aug. 31 at Bismarck
Sept. 7 Rose Bud
Sept. 14 Magazine
Sept. 21 Mountain Pine
Sept. 28 at Quitman
Oct. 5 Poyen
Oct. 12 at England
Oct. 19 Conway Christian
Oct. 26 at Bigelow
Nov. 2 at Magnet Cove
501 Football Team '18
Tyler Mace
Classification: Jr.
Position: WR/DB
On the field: Overall team leader! Inspires others to do their best during practice and games.
Off the field: A true leader in the weight room and in the high school.