30 Oct 2022

Custom pieces and live performances create a night of sweet art

By Stefanie Brazile

The 6th annual "Neighbors, An Art Show" on Oct. 1 offered an art competition, entertainment by musicians and even fire performers in downtown Conway.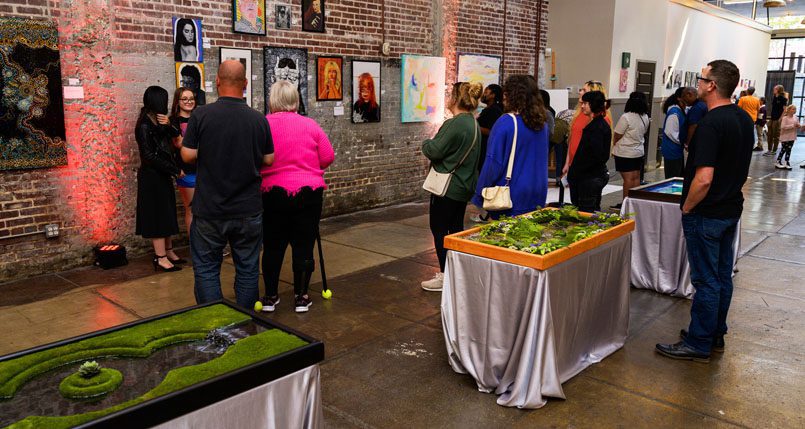 "By far this was our biggest year post-COVID-19, as far as the number of artists who participated and the number of attendees," said Morgan Lefler, Director of Engagement for Engage Management (EM), a Conway-based company that manages properties.
The event was held during the evening of Oct. 1 at The Brick Room. Neighboring businesses partnered with EM, so the full block was reserved for street performances. "The top priority is the art show, but it's almost like an elegant festival feeling," Lefler said. "We incorporated live performers and live art."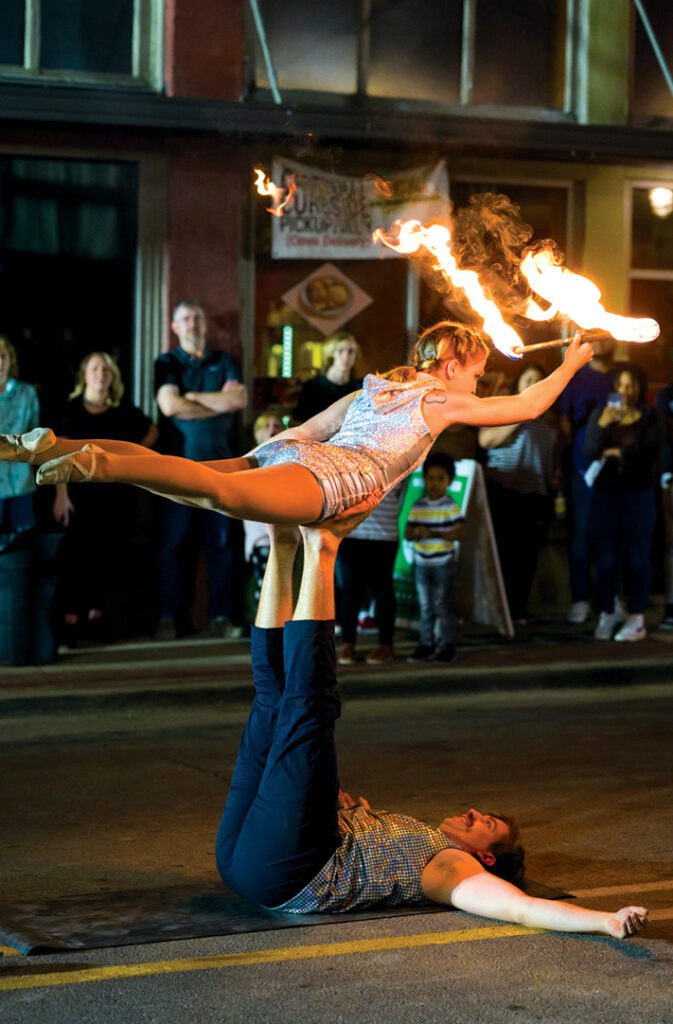 About 100 artwork selections were on display inside the event center. The items were submitted for judging from people ages 8 to 80 years old. The styles ranged from photographs to digital artwork to acrylic and oil paintings. "In our minds, the purpose of this art show is to encourage artists in the community, so we accept a wide range of styles," Lefler said.
Brian Young, director of the Baum Gallery at the University of Central Arkansas, curated the exhibition. "He came in before the show and grouped the art pieces that played off each other," Lefler said. "The theme was 'Reflection,' and we had a lot of self-portraits. He created a pyramid of those on one wall."
EM collaborates with Conway Alliance for the Arts (CAFTA), who provides some volunteers and activities at the event. CAFTA is a nonprofit whose focus is on arts within the community. They held their annual Arts Fest during the day of Oct. 1, and then joined EM staff as volunteers to help with "Neighbors, An Art Show" in the evening.
The annual event is the brainchild of Brent Salter, president of EM. Some would find it unusual for a property management company to offer an art show, but Lefler noted that "he has a heart and passion for art within our community like none other. He's involved on a few boards that relate to arts."
Some of the live performances included Mallory Salter, who painted with acrylic on canvas; Arkansas Circus Arts had a stilt walker; Arkansas AcroYoga did a fire performance; Rock City Dance Center performed a hip hop routine; three performers from Gemini Fitness hung from the ceiling, doing routines on their hoops; and Sycamore Sound played inside The Brick Room, while Joey Fanstar performed outside. There were also business booths and a food truck.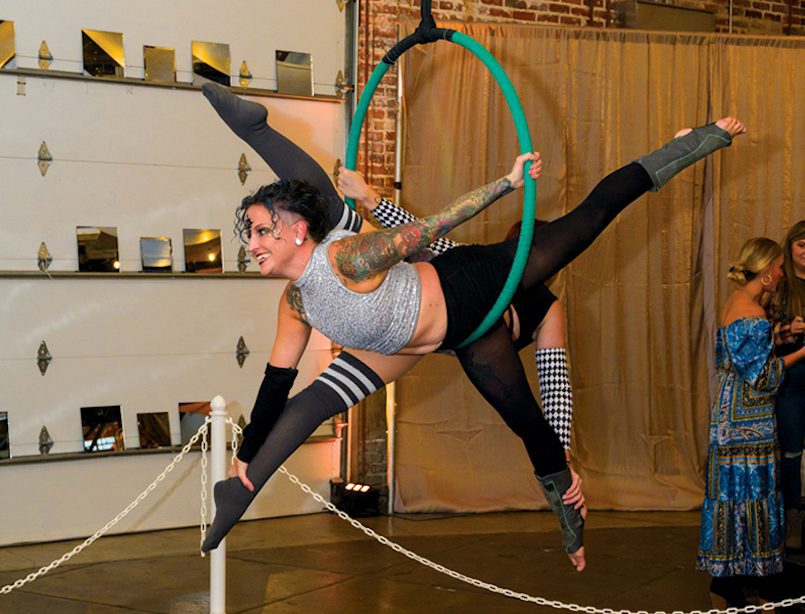 The property management company's home office is in Conway, with properties in Conway, North Little Rock, Little Rock, Russellville and South Carolina.