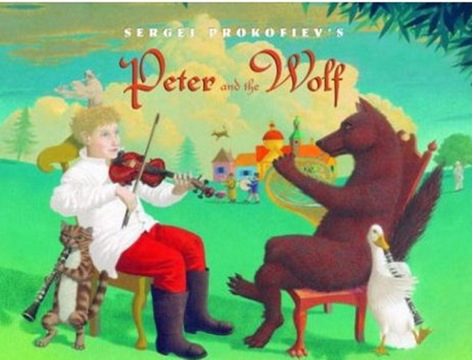 18 Feb 2010

CSO to present 'Peter and the Wolf'

Posted at 12:27 PMh

in

News

Children's activities will be offered immediately following the one-hour performance, including refreshments sponsored by ARAMARK, and hands-on art projects.

Musicians will also join families in the lobby for an "instrument petting zoo," inviting children to touch and play the instruments.

"The CSO Children's Concert is always a fun performance, and this year is no exception. 'Peter and the Wolf' has been consistently delighting and inspiring audiences for years," said CSO Conductor/Music Director Israel Getzov.

With the help of narrator Matt Chiorini, producing director of the Arkansas Shakespeare Theatre, the instruments will tell the story of Peter and his furred and feathered friends. Chiorini is a regular actor and teacher at the Tennessee Repertory Theatre, American Stage, The Riverside Theatre, Boston Center for the Arts, Santa Rosa Theatre, The Nashville Shakespeare Fest, the Nashville Children's Theater and the winner of 12 "Tennie" awards for excellence in acting, directing and sound design in Tennessee.

Composer Sergei Prokofiev gave each character in the "Peter and the Wolf" story a particular instrument and musical theme: Bird/flute, Duck/oboe, Cat/clarinet, Grandfather/bassoon, Wolf/French horns, Hunters/timpani, and Peter/string instruments.

In its 25th anniversary season, the CSO exists to create meaningful experiences through performances and education. The 2009-2010 CSO roster is composed of both professional and pre-professional musicians performing seven concerts, plus classroom educational programs.

Through the support of corporate and individual donors, the CSO makes the enjoyment of classical and popular music available to the entire community.

Tickets are available at the Reynolds Box Office, by phone at 501.450.3265 or toll free at 1.866.810.0012, and at www.uca.edu/tickets. All tickets are $5 for this special performance, which will be open seating, making the concert an affordable outing for the whole family. The concert is sponsored by First Security Bank.