28 Feb 2022

Crow Group receives Excellence in Preservation award

Posted at 6:45 PMh

in

News

MORRILTON — Crow Group received Preserve Arkansas's Excellence in Preservation through Restoration Award for the self-contracted and self-performed work on the historic Coca-Cola building, which now serves as its headquarters in Morrilton's downtown district.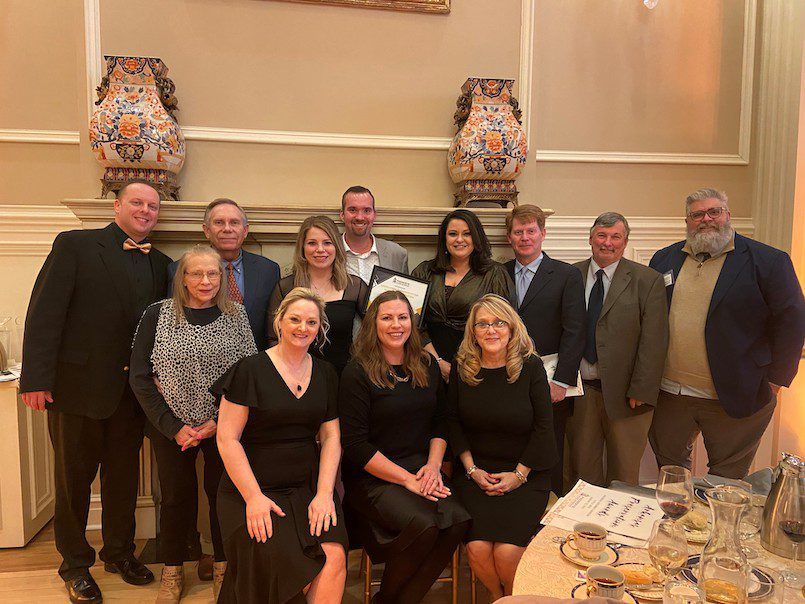 Both Crow Group staff and members of the Morrilton community attended the Preserve Arkansas Awards Banquet at the Governor's Mansion to accept the prestigious award on Jan. 28.
The firm's President, Brian Rohlman, said, "Crow Group is honored to have received the Excellence in Preservation through Restoration award. Through preservation projects like this one, we are able to return value to Arkansas's historic communities. We are glad to have returned this piece of property to its former glory so it can continue to be a landmark in downtown Morrilton."
From Coca-Cola bottling in 1929 to Walmart Store #8 in 1967 to City Hall in 1978, the brick beauty at 210 N. Moose Street has served the Morrilton community in various capacities over the years. Now Crow Group's headquarters, the building is once again bustling with life and innovation.
Crow Group is a client-focused construction and engineering firm that provides design-build, construction management, general contracting, and engineering services across multiple divisions. For more information about Crow Group, visit crowgrp.com.