18 Dec 2015

Crock-Pot cooking

by Don Bingham

After the initial response to the Crock-Pot gift for Christmas, the next response is, "What do I do with it?" For many of the working force, the Crock-Pot is a life saver, and if you use a slow cooker or Crock-Pot, you know the value of the time-saving process of coming home to the aromas of a dinner-ready, hot meal.

Did you know there is really no such thing as a Crock-Pot? They are all really a slow cooker. Crock-Pot was the brand name of this product when it first came into popularity. Slow cooking process is the best way to define and describe this art of convenience cooking.


It takes getting use to the process, but it's very much worth the effort in preparing ahead of time. Read through your recipes before you begin to cook. Most slow cooker recipes call for either a 4- or 8-hour cook time. Whether you cook on low or high setting, the intent is to bring the food to 210 degrees F. The difference is how long it takes the food to reach the 210 degrees. If cooking on high setting, the 210 degrees will happen after 4 to 6 hours; on low setting, 210 degrees takes 8 to 10 hours.


Most recipes call for browning meats before placing in a slow cooker. This adds a depth of flavor, but is not totally necessary. Also, vegetables such as garlic or onions are best if they are sautéed before going into the slow cooker.


Removing the cooker lid during cooking releases a great deal of heat, so resist the urge to lift the lid and peek. Each time you remove it when not required, you'll need to increase the cooking time by 20 to 30 minutes!


Trim excess fat from meats. If desired, brown meat in a skillet or a broiler to remove the fat from meats and then drain the fat before adding the meat to the cooker.


When making roasts or stews, pour liquids over meats and use only the liquids specified in the recipes. While amounts may sometimes seem low, more juices cook out of the ingredients, and there's less evaporation than in traditional cooking methods.


You can thicken juices and make gravy by removing the lid and cooking on HIGH for the last 20 to 30 minutes.


A great product that simplifies slow-cooker cleanup is a clear, heavy-duty plastic liner made to fit 3 to 6 1/2 quart oval and round slow cookers. It's as simple as fitting the plastic liner inside your slow cooker before adding the recipe ingredients. When you're finished cooking, simply serve the meal directly from the cooker. Once the cooker has cooled just toss the plastic liner along with the mess.


There are many recipes available, here are a few for your enjoyment!

Jambalaya

2 cups andouille sausage, diced
2 medium onions, chopped
2 stalks celery, chopped
1/2 green pepper, seeded and diced
1 cup cherry tomatoes
3 cloves garlic, minced
1 tablespoon minced parsley
1/2 teaspoon thyme
2 teaspoons Cajun or Creole seasoning
2 whole cloves
2 tablespoons oil
2 cups chicken broth
1 cup long-grain rice
1 lb. shrimp, shelled and cleaned (optional)

Mix all ingredients, except shrimp, in Crock-Pot. Cover and cook on low for 7 to 10 hours.


One hour before serving, turn Crock-Pot on high. Stir in uncooked shrimp. Cover and cook until shrimp are pink and tender. Makes four to six servings.

Black-Eyed Pea Chowder

4 (15.8 oz.) cans black-eyed peas, undrained
2 (10 oz.) cans diced tomatoes and green chilies, undrained
1 (14 oz.) can beef broth
1 pound smoked sausage, sliced
1 cup water
1 cup finely chopped onion
3/4 cup chopped green bell pepper
1/2 teaspoon garlic powder
1/4 teaspoon salt
1/4 teaspoon black pepper
1 family-sized package boil-in-bag rice, uncooked (about 1 1/2 cups uncooked)

Combine all ingredients except rice in a 6-quart slow cooker. Cover and cook on low for 6 hours. Cut top off boil-in-bag rice; pour rice into slow cooker and discard bag. Stir. Cover and cook on high 20 minutes or until rice is tender. Makes 18 cups.

Chicken and Wild Rice Soup

2 tablespoons butter
3 celery ribs, thinly sliced
1 medium onion, chopped
1 (8 oz.) package sliced fresh baby Portobello mushrooms
2 teaspoons minced garlic
4 (14 oz.) cans roasted garlic flavored chicken broth
3 (6 oz.) packages roasted chicken breast chunks
1 1/2 cups frozen whole kernel corn, thawed and drained
1 cup uncooked wild rice
1 teaspoon salt
3/4 teaspoon freshly ground pepper
2 cups whipping cream
Garnish: toasted slivered almonds

Melt butter in a large skillet over medium-high heat. Add celery and onion; cook 4 minutes or until almost tender. Add mushrooms and garlic; cook 2 minutes. Combine mushroom mixture, broth and next five ingredients in a 5-quart slow cooker. Cover and cook on low 5 to 6 hours or until rice is tender. Stir in whipping cream. Garnish, if desired. Makes 12 1/2 cups.

Taco Soup

1 1/2 pounds ground beef
1 cup chopped red onion
1 (1.25 oz.) package taco seasoning mix
1 (1 oz.) envelope Ranch style dressing mix
2 (15.25 oz.) cans whole kernel corn, undrained
1 (16 oz.) can pinto beans, undrained
1 (15 oz.) can black beans, undrained
2 (10 oz.) cans chili style diced tomatoes with green chilies, undrained
1 (12 oz.) can light beer
1 1/2 cups water
Topping: shredded cheddar cheese, sour cream, tortilla chips, cilantro

Cook beef and onion in a large skillet over medium-high heat, stirring until meat crumbles and is no longer pink; drain. Combine meat mixture, taco seasoning mix and next seven ingredients in a 5 1/2-quart slow cooker. Cover and cook on low 5 to 6 hours. Serve with desired toppings. Makes 16 cups.
---
Recognized throughout the state as an accomplished chef, Don Bingham has authored cookbooks, presented television programs and planned elaborate events. Today, he is the administrator for the Governor's Mansion.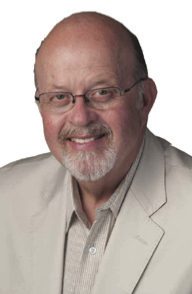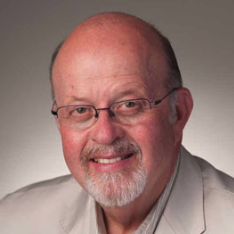 Latest posts by Don Bingham
(see all)