25 Oct 2018

Creating a holiday table

by Donna Benton

Home

My sister and I each had one end of a giant dead goose. I can't remember where it came from, but it looked like one of those yard geese, the kind that attack people in YouTube videos. Maybe it was one of those attack geese, and it went after the wrong aunt or cousin and it got a little Thanksgiving justice. I had a goose foot in each hand, and my sister had a double handful of its skin, and we pulled and tugged until it was a gangly, three-foot naked fowl with a long feather pelt dangling from its neck. My husband says this tango of girls and goose guts was the exact moment that he knew it would be forever! I thought he might be ready to take a Greyhound home. 

He comes from a more traditional background. I'm sure his Thanksgiving bird came from the butcher and the only bird guts he ever saw were in the giblet gravy. His family gathered around the table, held hands and gave thanks. Two extra table leaves would usually accommodate his whole crew.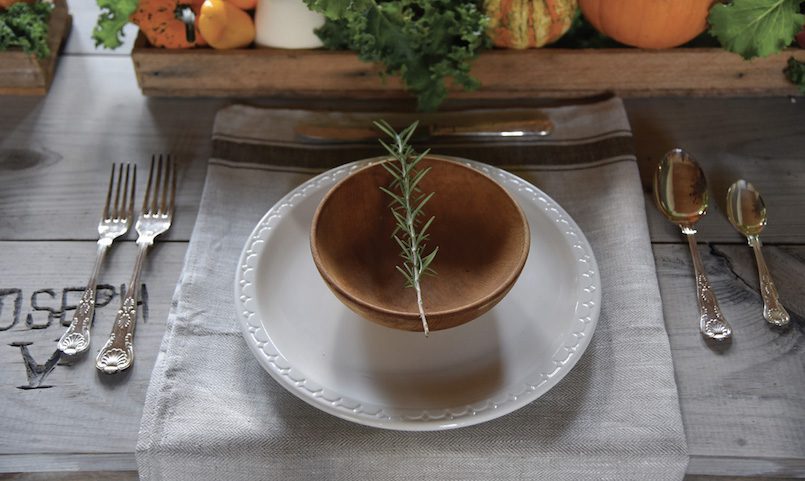 The holiday meals at my Central Louisiana home were regional bashes. It was the usual aunts, uncles and cousins, then this mix of people that you had never seen before and you haven't seen since. Dinner was a "Cajun meets country" potluck affair that usually spread out across several folding tables on the screened porch. Aunt Lucille often headed up the cooking. Not because of her culinary skill, but because she cooked on an off-shore oil rig and she had big pots. She could put oysters in the dressing and make you like it. She slow-roasted a raccoon one Christmas and lost her kitchen privileges for a while. 
Once we had a particularly memorable Thanksgiving dinner in my Granny Editha's truck stop. They are open 24/7, so she prepared dinner in the kitchen where they usually fry Chester Chicken, and she handed off stirring duties only when she had to ring up an occasional fuel purchase. It was epic country cooking! 
Tradition
It was touch and go for a while as my husband's classic holiday customs melded with my unconventional, and maybe a little dangerous, family traditions, but we kept the traditions that we liked, discarded most of the ones that could cause lasting damage to the kids and created a few new ones that are just for us! We are all self-proclaimed epicurean entertainers, so most of our traditions are in the kitchen and at the table. 
My youngest son Ben was 6 when he challenged his older brother to enter the church pumpkin pie contest. His brother worked all afternoon on a scratch Martha Stewart recipe with homemade crust complete with little oak leaf cutouts. Ben followed the recipe on the pumpkin pie can, but accidentally doubled the sugar. Not only did he beat big bro in a blind taste test, but also, by effect, he beat all the other church ladies, too. We had two takeaways from the pumpkin pie contest — Ben's traditional double-sugar pumpkin pie and a life lesson to never beat the church ladies at their own game when you are 6. 
Every Thanksgiving, my boys (the young ones and the old one) cook the turkey. They put lots of study and planning into the process, the preparation and the presentation. It may be spatchcocked with root vegetables one year and lowered into a fryer by some Rube Goldberg device the next. You usually think of a tradition as a custom that never changes, but I'm pretty sure "one-upping" last year's turkey has become our tradition. 
We have a new tradition that I am feeling pretty sentimental about. I wanted a table that would fit our entire extended family, so we took a head count and designed a 12-footer. We finished it just in time to host a summertime birthday party for my father-in-law under the big oak tree out front. After birthday cake, we passed around knives and carving tools and we all made our mark on the table top. New guests who sit at our table are invited to add their name, initials or inspired art. Many times I walk by the table and run my hand across the carvings, and I get excited about documenting the love and laughter, heartfelt discussions, successes, failures, pep talks and celebrations that have taken place, and will take place around this table. 
Table
Setting a beautiful table is important to me, especially during the holidays. I'll share a few of my favorite table setting guidelines. They are really more like anti-guidelines, not that formal stuff that you learned in cotillion. I have some really nice china packed away somewhere. That matchy china look just seems kind of boring to me. 
I like to use the fancy stuff outside where you might expect paper plates, or paired with a really rustic table. I like to mix old and new. Modern-style plates on a farm table is my new favorite thing. 
I am a terrible plate breaker. I think I have seven of everything, but if I keep my table eclectic enough no one will notice if their plate doesn't match their neighbor's. You can probably tell that I am a rule-breaker, too! I like to use things that I have a personal attachment to. Some of my favorite things, like my favorite cooking tools, I have had for years, but I have some new pieces that I love just as much. 
Once, at an antique auction, I bought an old buffet that had come straight off of a container from France. It had a drawer that I couldn't get open, and when I turned the piece on its side, it jangled like a thousand Spanish doubloons. After some jimmying, the drawer became unstuck, and a waterfall of vintage mixed and matched silverware came pouring out. Now that silverware is an instant favorite because it's got a story. Most of it is someone else's story that I don't even know, but that is part of the fun. 
Gather
A stunningly crafted table adorned with beautiful china and a fabulous centerpiece will be pleasing to the eye, and it will be a great foundation on which to serve a well-planned and carefully prepared holiday meal. And that meal will nourish bodies and warm spirits. 
But the most important element of the holiday table is the people around it. Gather the people that you love and cherish your time with them, whether you see them every day or only on special occasions. Treat them with respect, young and old. Listen to them and learn from them, and have happy holidays.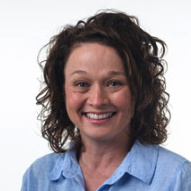 Latest posts by Donna Benton
(see all)