30 Oct 2022

Crain back to lead Morrilton Chamber

By Morgan Zimmerman

Donnie Crain has fond memories of growing up in Perry and Conway counties. He spent his youth enjoying outdoor recreation on Petit Jean and helping his parents split firewood for sale to visitors who were coming to the area for that same purpose.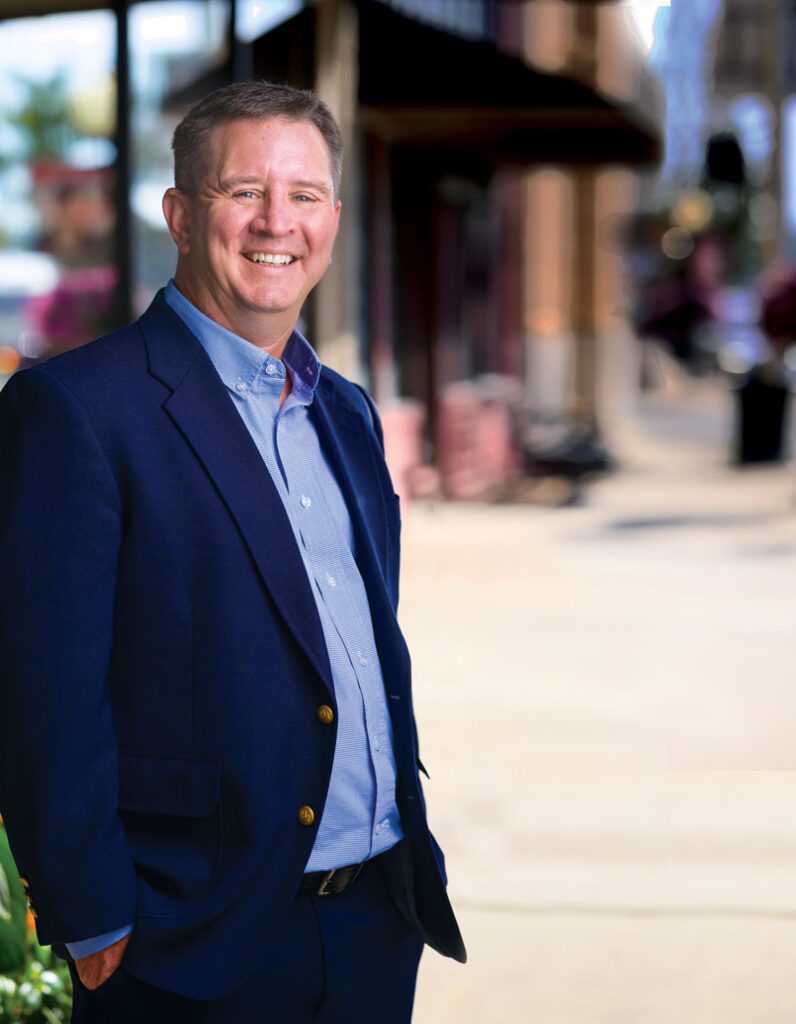 After more than 20 years working in economic development and tourism all over Arkansas and the past five years in Grove, Okla., those memories are what ultimately drew him back home to the 501. "It is home," Crain said. "It's where I grew up and where my family still lives. This is the place where my wife and I have aspired to be."
Crain has taken the helm as president and CEO of the Morrilton Area Chamber of Commerce and Conway County Economic Development Corp..
"Morrilton is a wonderful small town situation to live in," he said. "In today's world, those things are more rare. I'm looking forward to helping to preserve the best things about the small-town quality of life while also progressing it toward the future."
In Grove, he was most proud of getting people to work together. "We had a lot of good things happening, just like here in Morrilton, but there was a situation where organizations were split," he said. "I spent a lot of time repairing and rebuilding relationships. I always want to be a collaborative leader." He added that he's looking forward to renewing old friendships, building new working relationships and helping a community that has great meaning to him thrive with that same collaborative spirit.
In his free time, he enjoys fishing for smallmouth bass, hiking and live music. Returning home means more time spent fishing with his dad, and he said, "I'm excited about the Holyfield Place project happening in downtown Morrilton and all the possibilities for live music and community events there."
Crain and his wife, Melissa, also purchased the Hollis Country Store in rural Perry County in 2020 from his cousin, who was looking to retire after 30 years of owning and operating it. The store has been run by members of the Crain family since his great-grandparents purchased it back in 1940.
"The opportunity to purchase the store felt like a calling that it was time to come back," Crain said. "It's special to me and my family and also famous for the fried Petit Jean Meat bologna sandwiches we serve. We certainly want to preserve the charm of it and we are also looking to make improvements and add to the visitor experience."
Over the course of his career as an economic developer and also as a member of the National Guard for 27 years, Crain has lived and served the community in small and large towns. He said what draws him back to the small-town time and time again is the "community." "It's the quick wave from a neighbor to say hello and knowing that if life throws you a curveball, there's a community that's more like family there to pick you up," he said. "In small towns, people just take care of each other."