22 Mar 2019

Cozy color show

by Donna Benton
Makenzie Evans photos

When I am in Adele Shea's eclectic home in the historic Heights District of Little Rock, I think of a gypsy roaming the countryside and picking up a pillow here and a bolt of fabric there, collecting only the things that speak to her soul. The assorted gathered collection begins to become one and to artistically reflect the gypsy's bohemian style and personality. Together it all takes on an eclectic unity and tells the story of this gypsy. 

Adele's home is a collection of things she loves and it has become a well-curated and beautiful space for this talented decorator with an eye for color. 

Here are some of the design techniques that she has incorporated into her home. 
Get bold with patterns
"Fabric is an art form," said Adele. "It's just as important to express yourself through your fabric choices as you do through the art on your walls." 
Adele's love for color and pattern took root during her time working at Cynthia East Fabrics, one of the go-to resources for Central Arkansas designers. Here she gained the confidence to mix fabrics in unconventional ways and the results are fabulous! 
"I usually start with a pattern I love, then I build from it, but honestly I have no rules. I find that mixing 'sweet' and 'daring' helps create a balanced look." 
Take a look at Adele's choice of bedding. Leopard print pillows with a watercolor floral headboard might clash hard, but when you throw in the bohemian-style accent pillow, the eclectic mix starts to become intentional and makes a fun, no-rules statement. 
Adele's floral pillows on a plaid sofa would be a big no-no in most rooms, but it is fabulous here, because Adele is purposefully throwing conventional rules of design out the window.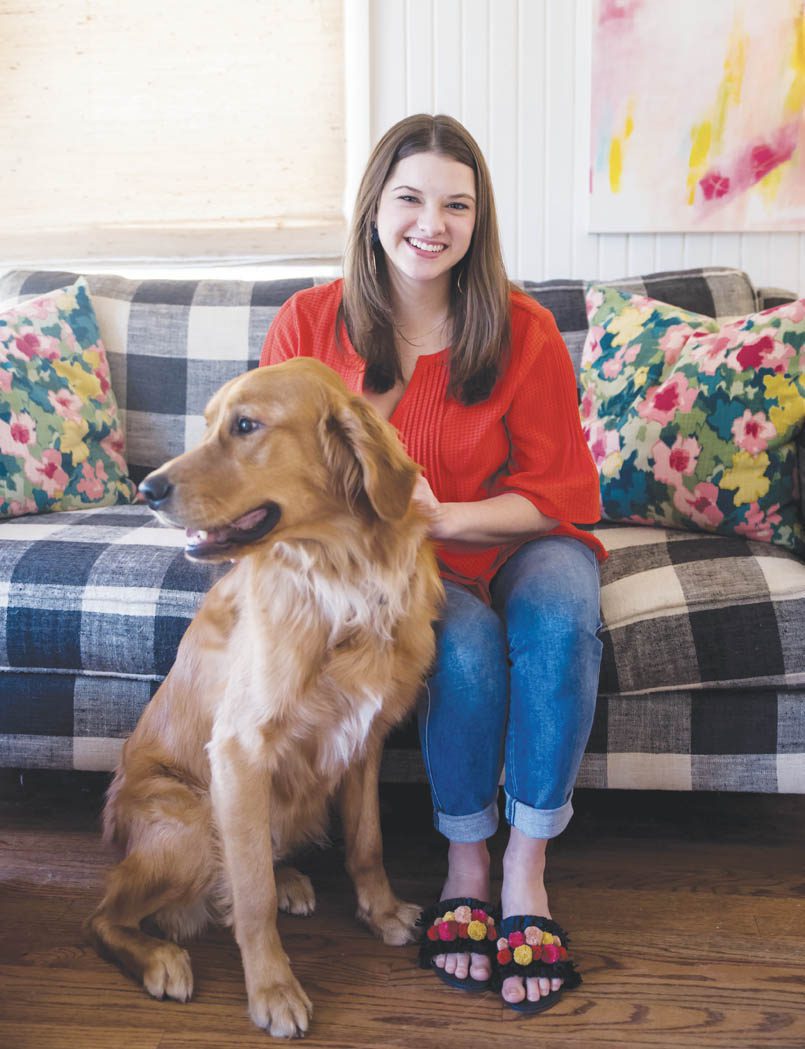 Crazy color on white
One of my favorite style ideas is at play in this comfy cottage. Adele chose a neutral white for her walls, cabinets and fixtures, then she gave her little historic home giant character with brilliant use of color in her art, furnishings and accessories. This technique makes the walls and ceiling in a smaller room feel infinite and gives focus to the art and furnishings, much like pieces on display in a museum. 
It's a great way to make a smaller home feel spacious, and also a great way to show off your favorite art collection and your fabulous finds. Most design plans start with a color theme where you pick a foundation color and some accent colors. Adele's color theme is to use all the colors, and it works in a brilliant way! 
Mix new and old
The main idea here is to fill your home with things you love, whether it is local art, a fabulous accessory you found online, a vintage find from your favorite antique store or modern furniture from a home goods store. Adele's vintage painted bamboo dresser is right at home with a blinged-out mirrored chest and off the rack accessories from a home store. A modern clear Lucite bench works perfectly with antique gold mirrors.
If you want to get it right, use the same strategy that Adele uses for mixing fabric prints and go over the top. Mix it up good and make it look intentional. Follow these rules if you want to get that "no-rules" look!
Don't spend a fortune
The great thing about an eclectic look is it works great for budget-minded decorating. If you find the ultimate bargain, you have much more flexibility to incorporate it into your design. There is nothing more disappointing than happening upon the perfect flea market bargain mid-century modern dresser that you can't use because your home is too traditional. If you mix it up enough, you can use just about any piece, just about anywhere, and that makes flea market shopping a lot more fun! And don't discount the discount stores!
The big box home goods stores are a great source for budget minded décor. Adele is a big fan of home goods stores. She even blogs about her favorite finds and shares her ideas on how to use them on her website (easinteriors.net). She tastefully incorporates some home goods store finds in her eclectic home, but she is careful to pair these accents with custom art and fabrics and vintage finds, so the look stays custom and not too "store-bought."
Adele's blog has blossomed into a full service decorating business, EAS Interiors, where she combines her love for fabrics, color and affordable décor to style fabulous rooms that are attainable for everyone.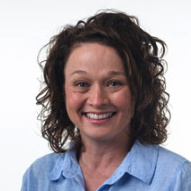 Latest posts by Donna Benton
(see all)