24 Jan 2022

COVID-19 surge puts Bookcase Project banquet on permanent hold

Posted at 6:56 PMh

in

News

The Conway Kiwanis Bookcase Project annual banquet will not be held for a second year due to the pandemic.

A ticket-order form was mailed to more than 100 supporters in the fall and 74 seats were purchased before a decision was made to not schedule the banquet due to a resurgence of COVID-19 cases in Faulkner County.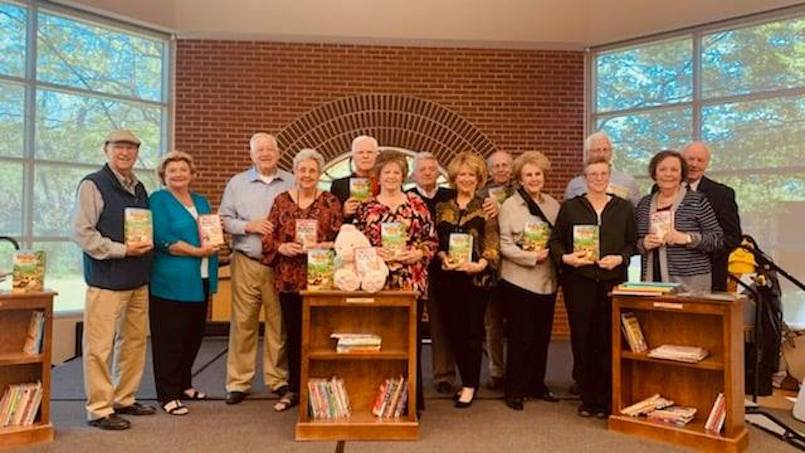 Funds were returned to each supporter who had purchased seats.
"My risk tolerance for the banquet is zero," said Richard S. Plotkin, chair of the Bookcase Project. "One individual walking out having contracted COVID-19 during the banquet is one individual too many."
The Bookcase Project's operating committee plans to hold a bookcase distribution for the 18th consecutive year in spring 2022. Fifty personalized bookcases will be given to local Head Start enrollees at that event, raising the total awarded to 900. Each recipient also receives a starter set of books, a stuffed "reading buddy" and a personalized bookmark.
"The bookcases can be awarded safely with precautions in an outdoor setting," Plotkin said. "My job is to help preserve the Bookcase Project as an asset to the community, presenting bookcases every year. The pandemic will not stop that."
"An annual banquet, which has sustained the community initiative since its founding in 2005, will continue to serve as a source of funding when the coronavirus has been contained permanently," Plotkin said. With the banquet on hiatus, he plans to determine if the Bookcase Project is eligible for a service project grant available to a Kiwanis club that has a gap in its funding.
For more information, contact Richard Plotkin at [email protected] or 501.920.9429.