29 Sep 2020

Couples: Roy Lee and Alex Hurst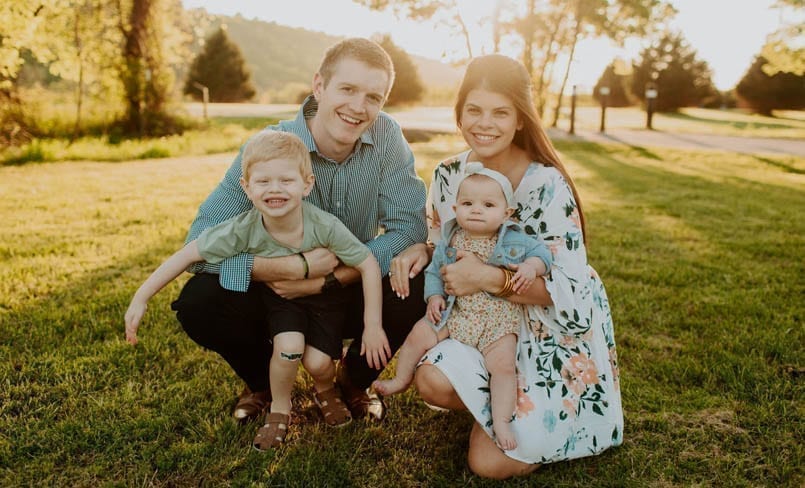 HIM Roy Lee Hurst 
Native of: Hot Springs
Education: 2011 graduate of Lake Hamilton High School; 2015 Graduate of University of Central Arkansas bachelor in science degree with an emphasis in healthcare administration. 2019 Graduate of UAMS with a Master's in Healthcare Administration.
Job: Walgreens management
Parents: R.L and Sharon Hurst of Hot Springs
How would you describe yourself? I am always on the move looking for new adventures to enjoy with the family. Raising a son and a daughter bring next level enjoyment to each and every day living in the 501. Rain or shine I'm focused on making the most out of each and every day.
Hobbies/special interests? I love going hiking at Petit Jean, playing basketball with my son and a good long run through Tucker Trail.
Most enjoyed weekend activity? I love to get the entire family out on the water cruising Lake Hamilton looking at the lake homes. My wife grew up driving boats on the water so I can relax with her as the captain.
HER Alex Hurst
Native of: Hot Springs National Park
Education: 2011 Graduate of Lakeside High School
Attended the University of Central Arkansas
Job: Owner of HipSway Boutique
Parents: Rex and Amy Reagan of Hot Springs
Most activities are centered around fundraisers or events that HipSway is participating in. Last year we were so happy to be a part of the Children's Advocacy Alliance's nonprofit event, Festival of Chairs.
Church Activities: I grew up attending First United Methodist Church in Hot Springs. When we moved here, we enrolled our son in preschool at FUMC Early Childcare Center in Conway and we can't wait to become active members in the FUMC church family.
Hobbies/special interest: My newest hobby is attending Glover Fitness in downtown Conway. I also love a shopping day and all things interior design.
How would you describe yourself? Easy going and goal oriented. If I am set on something, I will do my best to make it happen.
Most enjoyed weekend activity: Spending time with our kids, they are growing so fast! We love going to the lake and walking Tucker Creek Walking Trail.
What do you enjoy most about living in the 501? We love Arkansas! I love living in the 501, there are endless activities for all ages. It's the best place to raise a family.
THEM
Residents of: Conway
How we met: We knew each other from growing up in Hot Springs, but hadn't seen each other in years. We were both home for the weekend from UCA and ran into each other at the Oaklawn horse races in 2014. Spent the entire day together and the rest is history!
Wedding Bells: April 28, 2017 at The Homestead at Williamson Estate in Pearcy. Best. Day. Ever.
Children: Kameron Jack (4) Harlow James (1)
Family Activities: We love going on the lake and spending our weekends outdoors. Our son loves a good movie night at home and experimenting with science projects!