Jan 25, 2019

Couples: Lyndsey Daniel and Robert (Bobby) Keeton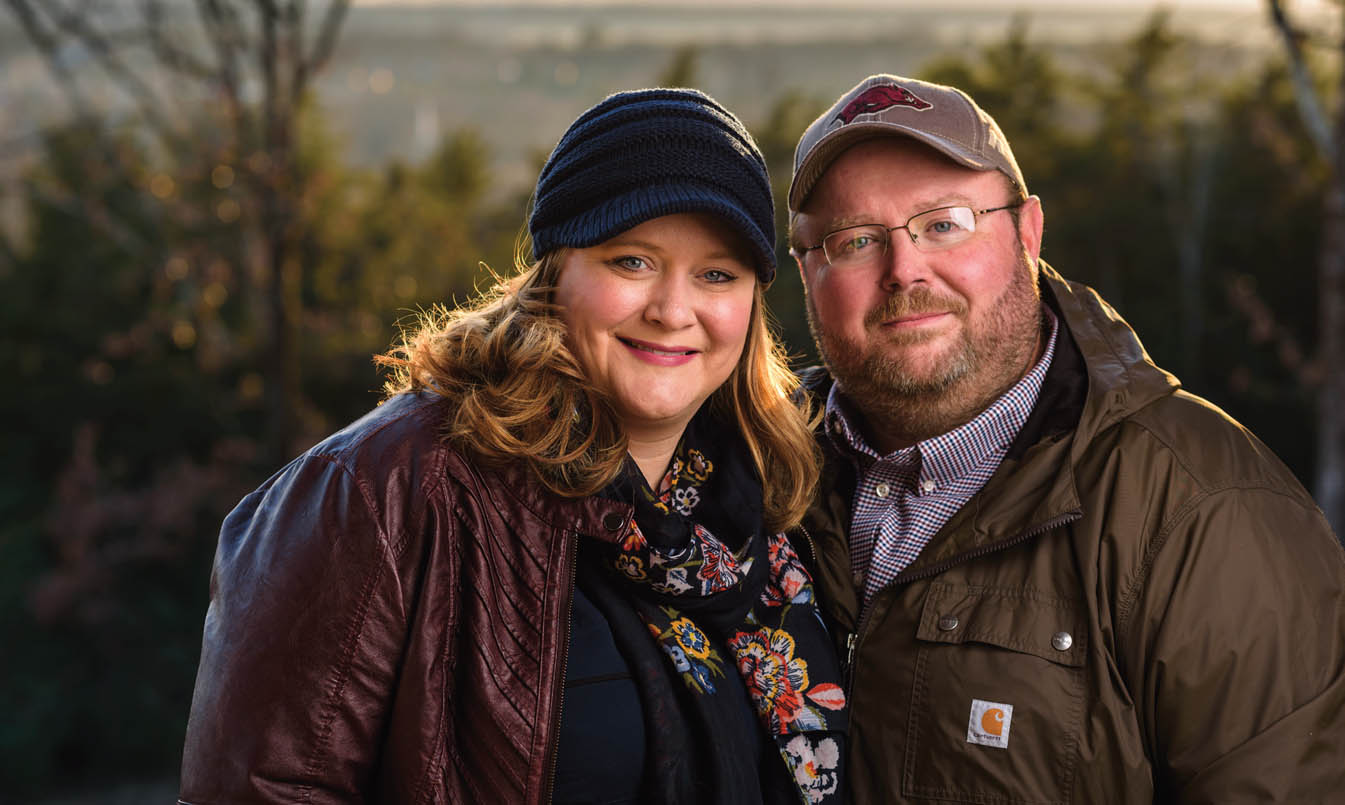 HER
Lyndsey Daniel
Native of: Fox (Stone County).
Where did you grow up: Frisco, Texas. 
Education: Bachelor of arts and master of arts degrees in English literature, University of Arkansas at Fayetteville.
Job: English instructor at the University of Arkansas Community College at Morrilton.
Why did you choose your vocation: I've always loved reading, so majoring in English literature was a joy for me. I had to become a teacher because I majored in English…but luckily I discovered I loved teaching as a graduate assistant at U of A.  
Parents: Nora Everett of Wooster, and Doug and Kadra Daniel of Fox.
Community activities: Century League of Morrilton, Humane Society of Faulkner Co., Arkansas Community College Conference Board and KC Pet Rescue. 
Hobbies/special interests: Reading, traveling, animals (especially dogs) and trying not to fall down.
How would you describe yourself: I just try to balance hard work and social responsibility with lots of fun. I love to see, do and learn new things. 
What is one thing people don't know about you: I have visited about the same number of countries in the world as I have states in the U.S. 
Most enjoyed weekend activity: I love exploring a new place with my husband and dogs and enjoying time with friends. 
What is your motto: "Outside of a dog, a book is man's best friend. Inside of a dog, it's too dark to read." – Groucho Marx 
What do you enjoy most about living in the 501: I really appreciate the accessibility to both beautiful scenery and cultural activities. I also love that the climate includes a bit of all four seasons. And cheese dip.
HIM
Robert (Bobby) Keeton
Native of:  Morrilton.
Education: Bachelor of science and master of science degrees, University of Central Arkansas.
Job: Division chair for technical studies, University of Arkansas Community College at Morrilton.
Why did you choose your vocation: My plan was medical school, but as a graduate assistant I discovered I had a passion for education.  
Parents: Cindy Kelley of Morrilton, and Randy and Mater Keeton of Morrilton. 
Community activities: Fayetteville Shale Scholarship Committee.
Hobbies/special interests: Remodeling projects, cooking, craft beer and helping Lyndsey when she falls down.
What is one thing people don't know about you: It's probably best we keep it that way.  
Most enjoyed weekend activity: I like exploring new places with my wife and spending time with friends. 
THEM
City: Morrilton.
How we met: We were both instructors at UACCM together for years. Mutual respect turned into a solid friendship, which turned into a romance.  
The proposal: Bobby proposed at the Arlington Hotel in Hot Springs. The proposal was simple and private. Bobby put his grandmother's ring, which his mother gave him for Lyndsey, on her finger. He was nervous, said a lot and forgot to actually ask. She said yes anyway.  
Wedding bells: The couple married at dawn overlooking the historical site of Machu Picchu in Peru in May 2017.  
Lyndsey and a colleague have led overseas trips for students and community members for nearly 10 years. That year, Bobby decided to join Lyndsey on one of these trips to the Galapagos Islands and Machu Picchu. The couple were engaged at this time and had planned on a private ceremony on Petit Jean Mountain. One day, prior to leaving for Machu Picchu, Lyndsey said to Bobby, "Hey. If you want to get married on a mountain, we are visiting an awesome one…."  
Lyndsey's colleague happened to be ordained, and the spontaneity and low fuss of a quick ceremony at Machu Picchu fit both their sensibilities. The couple exchanged rings they purchased in a street market in Peru, the bride and groom both wore hiking shoes, and the bride's flowers were generously provided by her travel mates and their hotel lobby.  
Pets: Ren, 6-year-old half terrier and half we will have to let you know when the DNA test comes back; and Rey, 1-year-old half Beagle and half nose. Both are from rescue organizations. 
Family activities enjoyed together: We love to travel.  One of our favorite adventures, besides our wedding trip to The Galapagos and Peru, of course, was a recent trip to Yellowstone, Grand Teton, the Black Hills, and the Badlands national parks.  
We also enjoy hosting our friends for food and fun on the weekends.
We own a small business, LK Remodeling and Construction. We remodel local homes and are currently building our own.