Dec 24, 2018

Couples: Dr. Thad and Sara Hardin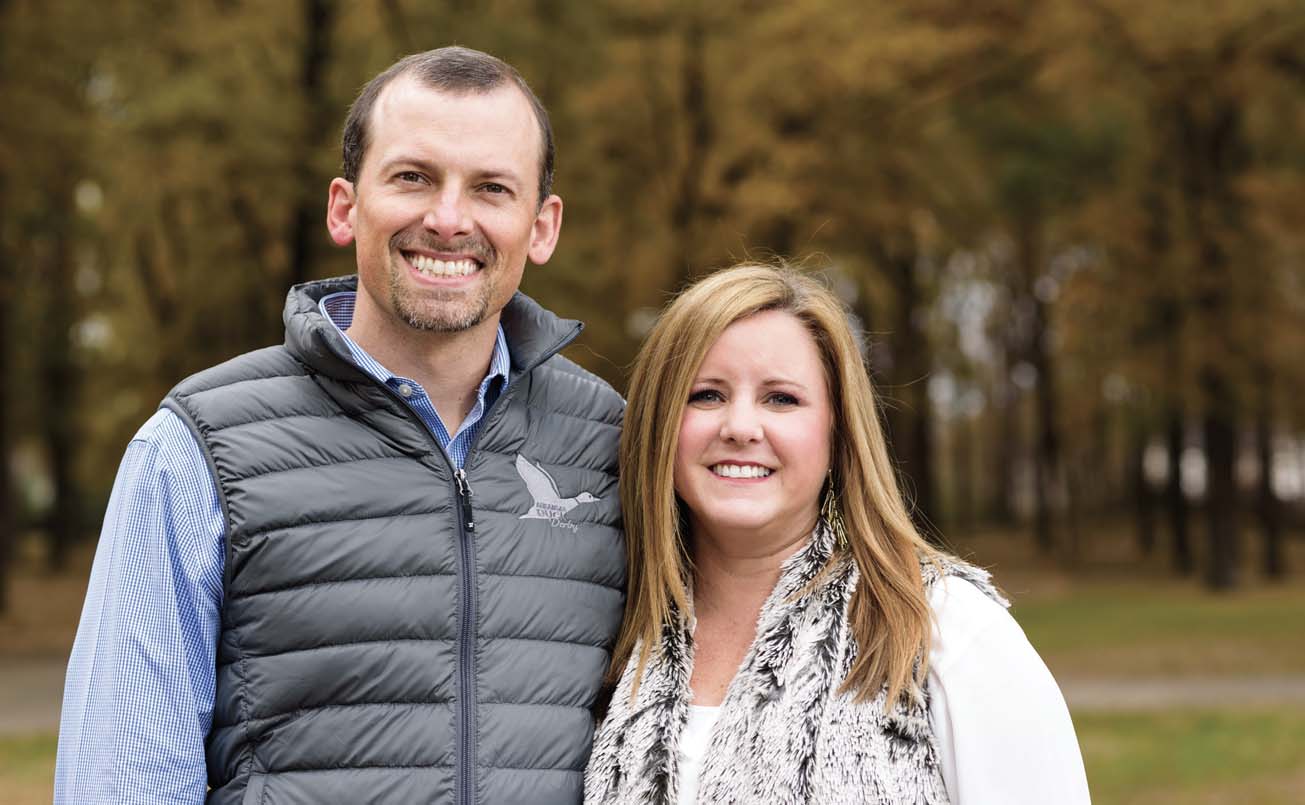 HIM
Dr. Thad Hardin
Native of: McGehee (Desha County).
Education: Bachelor of science in microbiology at the University of Arkansas at Fayetteville; MD at UAMS. I finished my medical education in family medicine at AHEC Northeast in Jonesboro.
Job: I've been a family physician at the Banister-Lieblong Clinic for more than eight years and I also work as a University of Central Arkansas team physician.
Why did you choose your vocation: I've always wanted to be a doctor. I was a sickly kid and was always around Dr. James Young (in McGehee) as a patient or at his house with his son, Jared. I wanted to be Dr. Young, and as I grew older, the idea of helping people just became more and more what I wanted to do.
Parents: Twilla Hardin of McGehee and Thomas and Charlotte Hardin of Pine Bluff.
Community activities: Conway Regional Health System Board of Directors, volunteer physician for Conway Christian Athletics and Central Baptist College Mustangs, and chair of the Arkansas Duck Derby Committee.
Hobbies/special interests: I am an avid hunter, but don't get to go as often as I'd like. I am a binge reader so I have to be careful because I can get pretty useless for days at a time when I have a good book to read. I'll do almost anything involving sports. I enjoy and feel obligated to teach future medical professionals. And I try to coach every one of my son's teams.
How long have you been a hunter: I've been hunting with family my whole life. I love to sit on a deer stand for hours in the peace and quiet, but I discovered the addiction of duck hunting while in medical school and became obsessed when I spent three years in Jonesboro while doing my family medicine residency.
What is one thing people don't know about you: I have a twin brother named Carl.
What do you enjoy most about living in the 501: I love the people. Conway has the same close community feel that I grew up with in Southeast Arkansas. That's extremely important to me. As a family physician here in Conway, I want my patients to think of me as part of their family and to me, the 501 feels like a big family.
HER
Sara Hardin
Native of: Jacksonville.
Education: Arkansas State University; doctorate of pharmacy degree, University of Arkansas for Medical Sciences. I'm a licensed pharmacist, but have been staying home to take care of our family for six years.
Why did you choose your vocation: I became a pharmacist because I liked science, and at the time, there was a big demand for pharmacists. I became a full-time mom because with no family in town, we needed one of us to have more flexibility to take care of the kids.
Parents: Jim and Nancy Green of Jacksonville.
Community activities: Member of Antioch Baptist Church and Women's Bible Study Fellowship. I help as much as I can at Conway Christian, where my boys attend school.
Church activities: I help Thad lead our couple's Sunday school class — I'm really just the secretary and event planner.
Hobbies/special interests: I love to read and spend time with my family. I enjoy spending time with my mom and two sisters — it doesn't matter what we do, it's always fun. I try to catch a concert with friends when I can. 
What is one thing people don't know about you: I used to consider myself a social person, an extrovert. When I married Thad, I discovered he is so extroverted that I seem like a homebody in comparison.
THEM
City: Conway.
How we met: Thad's friend (a local 501 product Dr. Matt Bell) in medical school was married to my friend in pharmacy school. The two played matchmaker.
The proposal: Thad proposed super awkwardly at Maggiano's in Denver on a ski trip with friends. We'll spare the details, but I was totally surprised and excited!
Wedding bells: Nov. 4, 2006, in Jacksonville.
Children: Ridge (9) and Brady (6).
Pets: We have a quirky 12-year-old terrier mix, Tanner.
Family activities enjoyed together: We love to spend time at the pool, go to the movies, play games and read together. Thad and the boys love to hunt.
More information: Speaking of Conway being a close-knit community, check out arkansasduckderby.com to get information on a great fundraiser for our community. It will be a great event for men and women to enjoy!