01 Jun 2021

Couple of the Month: Lindsey and Brent Ashcraft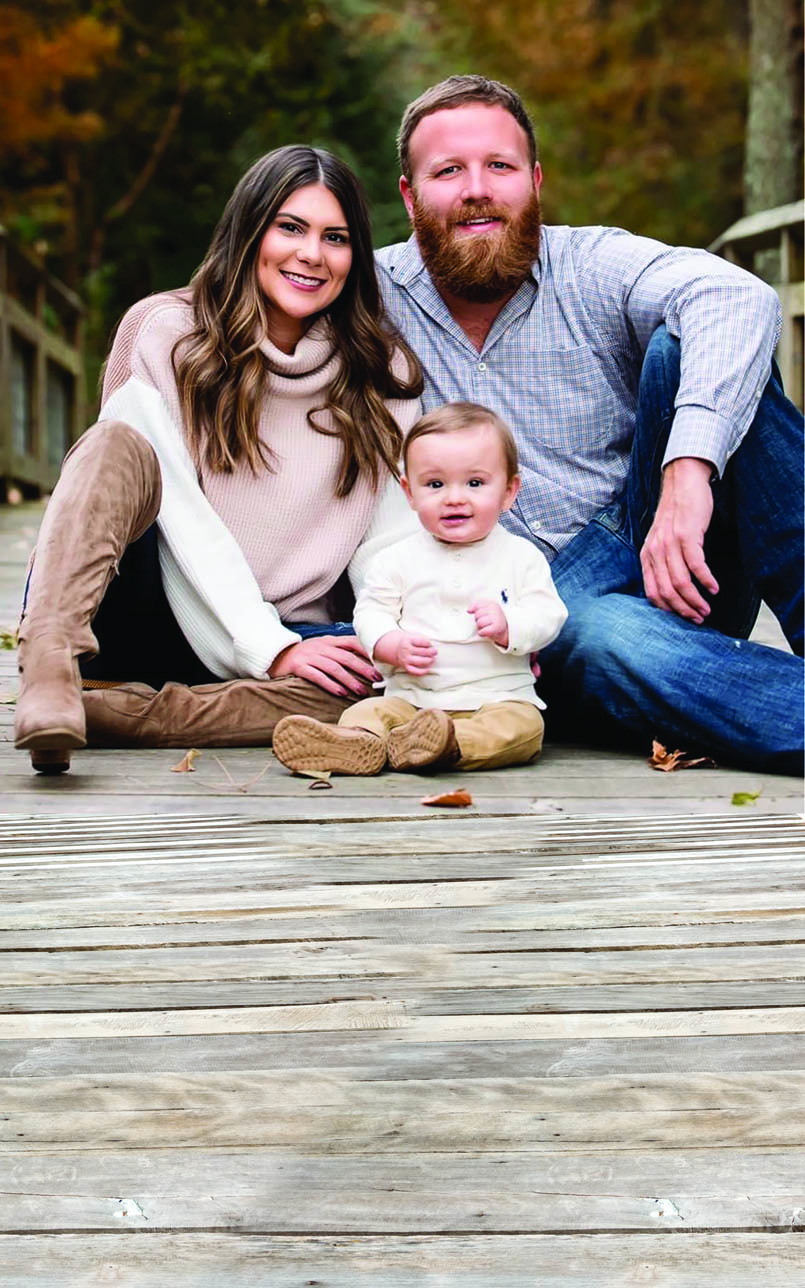 HER STORY: LINDSEY ASHCRAFT
Where did you grow up: Conway.
Education: Bachelor of science in early childhood education in 2014, and a master of science in library media and information studies in 2016. Both degrees are from the University of Central Arkansas (UCA).
WORK: Owner of Ember + Grace Boutique.
Parents: Monica and Greg Reap of Conway, and Steve Shipman of Maumelle.
How would you describe yourself: I'm independent — ask Brent, ha! I like a challenge, I enjoy learning new skills, I'm competitive and push myself to be better. I'm an introvert, so owning a business has definitely pushed me out of my comfort zone.
What do you enjoy most about living in the 501: It's home, always has been!
HIS STORY: BRENT ASHCRAFT
Where did you grow up: Ferndale area of Little Rock.
Education: Graduated from UCA in 2013 with a degree in insurance and risk management.
WORK: My older brother and I manage my family's company, Northwind Holdings. I own and manage a portfolio of businesses primarily centered around the construction and real estate development industry. In the fall and winter, I operate Green Lane Duck Club on our farm in Stuttgart. We recently acquired a piece of property near the river in Maumelle and are in the early stages of planning our next venture.
Parents: Drs. Michael and Pam Ashcraft of Maumelle.
Hobbies/special interests: Spending time with my son, Riggs. He's growing faster than I can handle and is interested in virtually everything I do. Playing golf at Maumelle Country Club (MCC) has introduced me to some of the best people in Central Arkansas. MCC has taken my family in with open arms.
What is your motto: My mentor, Chuck Hicks, instilled two mottos early in my professional career and I do my best to serve them daily: "When you get where you're going, put your hand out and help the next person in line." And: "Just be nice, it costs you absolutely nothing extra."
What do you enjoy most about living in the 501: It's a coinflip between the Saturday pancake special at Mug's and whatever those incredible ladies down at "@ the Corner" in Little Rock have dreamed up to serve on a weekend morning. In all seriousness, I enjoy the mix of natural beauty, wonderful people, and ever-expanding food options.
THEIR STORY
When/how we met: December 2008: We met in the wee hours of the morning while studying for our very first finals week in our freshman year. We both lived in Hughes Hall at UCA.
The proposal:Well, first he thoroughly convinced me that a proposal was a year or two away — so I was clueless! It was the sweetest and most romantic thing. We were in Florida and he took me to several places to reminisce on our lives together. We wrote memories from our favorite times together on index cards and shared them with each other before putting them in a memory box. The last one he gave me was on the beach at sunset and it said: "June 24, 2013 — The day I asked you to marry me." Cue the tears!
Wedding bells: June 28, 2014, in Conway.
Children: Riggs is 2 and we are expecting our second boy in September.
Pets: We have two dogs, Layla and Annie, and a cat, Pinot.
Family activities enjoyed together:
We enjoy golfing together and our son is obsessed with golf. We live for the summer — pool and beach!