31 Jan 2023

Couple of the Month: Judith Ann and Billy Dan Zellner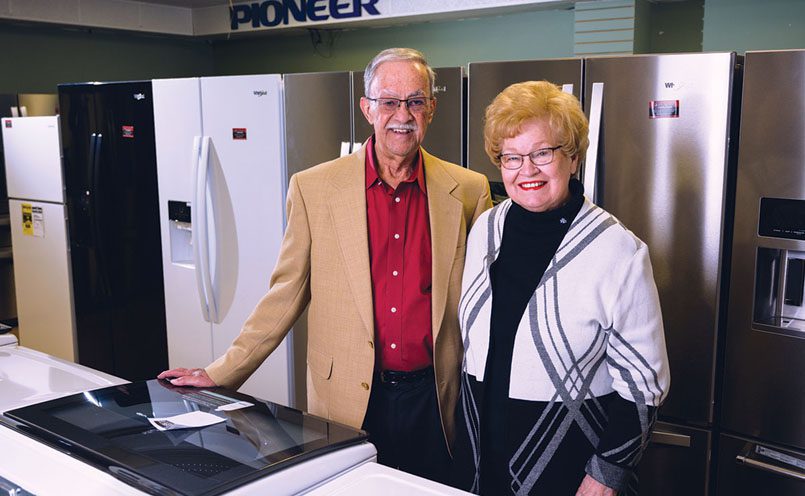 HER STORY:
Where did you grow up: In McGintytown, a community outside of Greenbrier.
Education: I graduated from Greenbrier High School in 1960, earned an undergraduate degree from Arkansas State Teachers College in 1963 and a Master's degree from Arkansas State Teachers College in 1965.
Job: Owner of Zellner's Appliance in Conway.
Family: My parents are Arlie Cardin McGinty and Pete McGinty (both deceased), both of McGintytown. Our children are Barry Zellner and Julie Zellner McDonald, both of Conway.
Community Activities: I attend Springhill Baptist Church in Greenbrier. In the past, I taught Sunday school and Bible school and sang in the choir (hearing aids won't let me do this anymore). I enjoy family activities, especially anything including grandkids Tate, Luke and Emma Zellner and Hadley Moser. I also enjoy cooking for game night with friends from the Senior Citizen's Center and church.
HOBBIES: After working, I enjoy my easy chair. Bill watches all kinds of sports and I have learned to like them.
Describe yourself: My kids and employees would say I am bossy. Somebody has to be the boss. I like people and enjoy my work and my customers.
one thing people don't know about you? My kids say that I don't believe in photo albums because all of my pictures are hanging on the walls of my house. They also say I can't tell a joke because I start laughing halfway through it. I am also a 24-year breast cancer survivor.
Most enjoyed weekend activity: Cooking for my family on Sunday, church activities and sleeping late.
Your Motto: A smile goes a long way.
Advice for young couples? Marriage is not always a bed of roses. You won't always like him, but always love him. I still think he is a cute 84-year-old — that helps.
HIS STORY:
Where did you grow up: On a third-generation farm in Springhill, right outside of Greenbrier.
Education: I graduated from Greenbrier High School in 1956 and was part of the first graduating class of Petit Jean Vocational and Technical School in 1964.
Job: Retired from Zellner's Appliance.
Family: In addition to our children, my parents are Ila McCollum Zellner and Bernard Zellner (both deceased) of Greenbrier.
Community Activities: I served on Greenbrier School Board for 15 years, and the board of Central Baptist College for five years. I have served on the Faulkner County Council on Aging for the last 28 years.
I am a deacon at Springhill Baptist Church and taught Sunday school and ran the Galilean program there for years. I served as building committee chairman for our current auditorium.
Hobbies: I was a golfer before arthritis. I love watching sports, especially the Razorbacks. I enjoy playing shuffleboard and table games at the Greenbrier Senior Citizen's Center.
How would you describe yourself: In one word, tenderhearted.
one thing people don't know about you: I was in the first graduating class at Petit Jean Vo-Tech (now the University of Arkansas Community College at Morrilton) and finished my one-year course in six months with straight A's (probably due to being married to a teacher).
Most enjoyed weekend activity: Spending time with Judy and family.
What is your motto: Life is too short not to enjoy.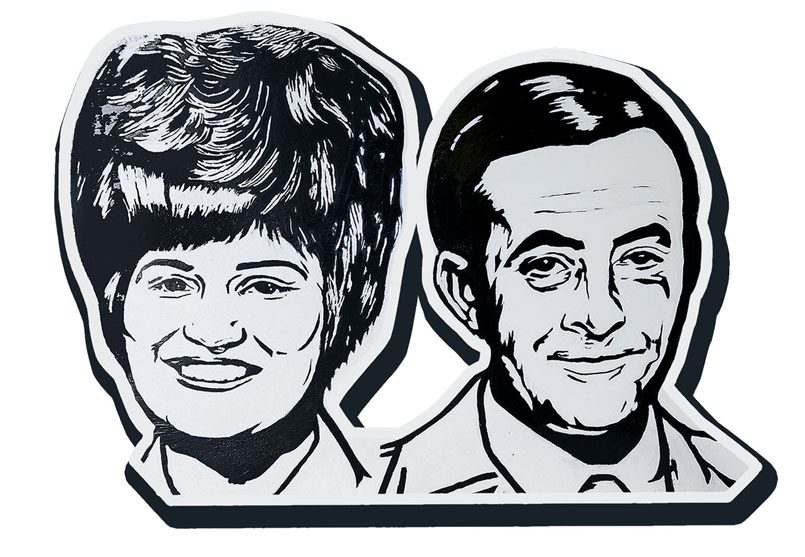 THEIR STORY:
We met in Greenbrier schools and married four years later in August 1962 at a wedding on the front porch of Judy's parents' home in McGintytown. Afterwards, we left the wedding in a 1954 Chevrolet sedan that sometimes had to be pushed to start. We moved quite a few times as our job opportunities required. Judy taught business education early in our marriage. One unusual thing is that we once lived in a remodeled funeral home in Dumas. We enjoy being at home in Springhill in our easy chairs, watching TV and visiting with our friends. That's not very exciting to most people, but we like our life
and feel blessed beyond measure.