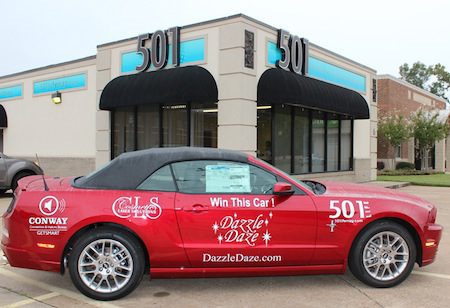 01 Oct 2012

Countdown to Dazzle Daze

Posted at 8:41 AMh

in

News

The countdown for Dazzle Daze 2012 will soon begin.


The kickoff for the event will be held at the next luncheon of the Conway Regional Women's Council at 11:30 a.m. Tuesday, Oct. 9, at the Centennial Center, adjacent to the Centennial Valley Golf Course.
The luncheon will also include a virtual tour of the new surgical/obstetrics expansion, opportunities to purchase early tickets to Dazzle Daze and an opportunity to win a microderm abrasion treatment from Cosmetic Laser Solutions.

Dazzle Daze is the council's annual holiday shopping extravaganza in support of Conway Regional. It will be held Thursday, Nov. 15, through Saturday, Nov. 17, at the Conway Expo Center and Fairgrounds. The majority of the proceeds will go toward the ONE campaign to help pay for the expansion at the hospital.

Reservations are required for the luncheon. The cost is $15 for council members and $20 for non-members. To register, call 501.513.5778, go online at conwayregional.org or email [email protected].