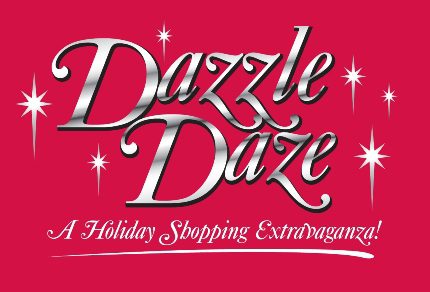 17 Oct 2013

Countdown event Tuesday to tease Dazzle Daze

Posted at 9:44 AMh

in

News

The Conway Regional Women's Council will hold its second annual "Countdown to Dazzle Daze" from 5 to 7 p.m. Tuesday, Oct. 22, at Kings of Conway.


The event will feature a sneak preview of merchandise that will be for sale at Dazzle Daze as well as the acoustic guitar sounds of Smokey Emerson and free food and beverages.


"This is a perfect opportunity to mix and mingle with your girlfriends," said Dazzle Daze co-chair Jennifer Hill.


Other attractions will include:

A sneak peek at the grand prize in the Dazzle Daze Raffle – a 2014 Ford Mustang Convertible from Smith Ford.
Registration for the "Dazzle Diva" Contest.
Early opportunities to purchase tickets for the Dazzle Daze Raffle as well as Girls' Nite Out and Dazzle Daze general admission tickets.

The 12th annual Dazzle Daze will open with Girls' Nite Out 6 to 9 p.m. Thursday, Nov. 21, and continue from 10 a.m. to 9 p.m. Friday, Nov. 22, and from 10 a.m. to 4 p.m. Saturday, Nov. 23.

Conway's holiday shopping extravaganza will conclude with the raffle drawing on Saturday. In addition to the Mustang, prizes include a Yamaha fuel-injected gas-powered golf cart donated by Angela Conrad, Inc., a $3,000 gift certificate for med spa services donated by Conway Women's MedSpa, a $1,000 furniture gift certificate donated by Cajun Brothers Furniture and a $1,000 fly fishing package for two donated by The Toad Fly.

Kings of Conway is located at 1020 Front St., Downtown Conway.

501 LIFE is proud to be a Presenting Sponsor for Dazzle Daze.