20 Jul 2019

Cottage redo No. 2

by Donna Benton

Photos by Makenzie Evans

Flowers by Jessica Ferguson

In 2017, Laura Roussel and her husband, Scott, bought a rundown little brick home that had been sitting vacant for years on the streets of Old Town Conway. They had been hunting for a fixer-upper in the historic neighborhood and had almost given up when the little charmer became available. 

Their plan was to have a place in town where they could come and spend time with their kids and grandkids who all live in Conway and perhaps retire here someday. 

Here are some of the design techniques that she has incorporated into her home. 
Laura had been collecting furnishings and antiques for a while and the new cottage was the perfect place for her vintage finds. (This home was featured in the November 2017 issue of 501 LIFE.) 
The Roussels loved staying at their Conway cottage so much that they decided to share it with others when they couldn't be there. They offered it for nightly and vacation rental through one of the online rental services. 
"It became so popular that we often had guests booked when we got ready to come for a visit," said Laura. 
The Roussels had mixed emotions about this dilemma. On one hand, the nightly rental business was great, but they wanted to be able to spend some time in their quaint new cottage too! Laura had the perfect solution. "Let's do another one!" she said. 
So before long, the work began on another fixer-upper a few blocks away in the historic neighborhood. She collected many of the vintage furnishings herself and WaterHouse Market helped out with custom paint finishes and upholstery on the vintage pieces. 
One of my favorite things about the cottage is the fabulous artwork, some from the collection of Shane Westmoreland, who has one of the best collections around of local and vintage art.
Laura knew what guests really wanted to make their stay feel special so she made sure to outfit the cottage with all the comforts. Guests can rest easy nestled in luxurious beds with crisp soft linens. Locally grown fresh flowers, along with fresh baked goods from the bakery just down the street, make for a memorable stay at one of these Conway Cottages.
"The vacation rental business has been great," said Laura, who says dates are already filling up for the new cottage. The cottages are very popular with guests coming in to see family, and especially to attend games or events at one of the nearby colleges. I can't wait to see what she has in store next!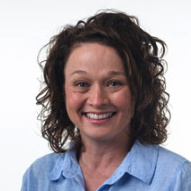 Latest posts by Donna Benton
(see all)