20 Mar 2018

Cornbread always a favorite

One of the Bingham household's favorite menu items is cornbread! We have discovered through the cooking years that everyone has their favorite recipe and style for cornbread. During the colder months, cornbread becomes a staple to enjoy with chili, soups, Sunday lunch and a bowl of pinto or white beans for a Sunday night dinner.

Cornbread dates back to our early heritage with the arrival of corn. Sweet corn, yellow corn, Indian corn — all have made their way to our table in the form of cornbread. Since we have several cooks/chefs in the Bingham household, we each think our cornbread is the best!

Like many of our readers, we have an array of black, seasoned cast-iron skillets for this production of THE best cornbread! My mom made cornbread for every church potluck and for almost every dinner meal in our home. We even went through an era when I refused to eat, and it was not uncommon to see blue cornbread on the table. The thinking was the color would enhance my desire to eat, be healthy and put some "meat on those bones!" It would appear by my appearance today that the blue cornbread worked its magic in astounding proportions.

Back to the issue: Listed below are several cornbread recipes. Only one of them is sweet, and it is sweetened with honey! Southern cornbread does not boast of sugar, though the touch of honey is a nice addition.

My wife and I find that if we eat the cornbread in moderation, the other pieces are great to freeze in individual portions and bring them out to toast at a later time for that meal when time was of a premium.

Cornbread may have added cheese, onions, tomatoes, buttermilk and sour cream.

I have included my wife Nancy's recipe for gluten-free cornbread.

My personal touch: I have discovered the texture and fluidity of the cornbread mixture is important. The addition of extra oil and buttermilk will enrich the batter for flavor and moisture; batter does not need to be too thick — add oil and buttermilk to keep this from happening.

Cornbread may be skillet baked, fried in oil or cooked in hot boiling water. It can be prepared in muffin and corn stick pans and most sizes of skillets — the varieties are endless!

SWEET CORN MUFFINS

1 1/2 cups yellow self-rising cornmeal

3/4 cup White Lily self-rising flour

1 egg

2/3 cup buttermilk

3 tablespoons bacon drippings

Pinch of salt

Pinch of baking soda

1/2 cup honey

Heat an iron skillet to 400 degrees. Mix ingredients into a batter, pour into the skillet and bake for 25 minutes, or until golden brown. Serve hot with honey butter!

MILE-HIGH CORNBREAD

3 tablespoons bacon grease (for preheating skillet)

1/3 cup vegetable oil, plus 3 tablespoons more for pan if not using bacon grease

3 cups self-rising cornmeal

1 1/2 cups all-purpose flour

1 tablespoon baking soda

3 eggs

2 cups buttermilk, plus a splash or two more if batter is too thick

1 tablespoon honey

Preheat oven to 400 degrees. Grease iron skillet with bacon grease or oil and let the skillet get hot in the oven.

Mix all ingredients together into a batter and pour into the hot iron skillet. This helps form a crispy edge.

Bake for 20-22 minutes or until golden brown. Serve with butter, honey butter, orange butter, apple butter, dunked in collard greens or as a snack on its own.

GOURMET CORN BREAD

1 cup self-rising corn meal

2 eggs

1 cup sour cream

8 3/4 ounces cream style corn

1/2 cup salad oil

Mix and bake at 400 degrees for 30 minutes. Makes 12 muffins or 1 skillet.

TOMATO-CORN SPOON BREAD

3/4 cup white self-rising cornmeal mix

1 cup milk

1 (8 ounce can) whole kernel corn, drained and slightly mashed

1 (8 ounce) can tomatoes, cut up

1/4 cup butter or margarine, softened

2 teaspoons granulated sugar

4 egg yolks

4 stiff-beaten egg whites

2 tablespoons grated Parmesan cheese

Preheat oven to 375 degrees. Grease a 6-cup soufflé dish; set aside. In saucepan combine cornmeal mix and milk. Cook, stirring constantly, until mixture is moist. Remove, stir in corn, undrained tomatoes, butter and sugar. Stir in egg yolks. Fold in egg whites, and pour into dish. Sprinkle with cheese. Bake at 375 degrees for 35-40 minutes or until center is set. Serve hot. Makes 6 servings.

NANCY'S GLUTEN FREE CORNBREAD

1 1/2 cups gluten free corn meal

1/2 cup gluten free flour mix

3 teaspoons baking powder

1/2 teaspoon baking soda

1/2 teaspoon salt

1 egg

1/4 cup oil

1 1/2 – 2 cups buttermilk

Combine all ingredients and bake for 20 minutes at 425 degrees in a greased iron skillet.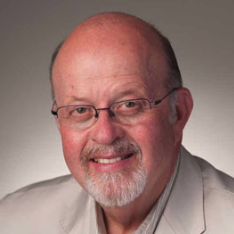 Latest posts by Don Bingham
(see all)