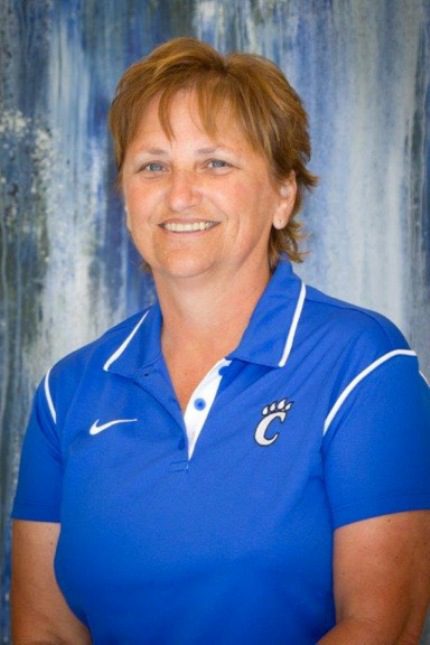 22 Dec 2015

Conway's Janet Taylor selected for award

The Conway Athletic Awards Commission recently announced its 2015 award winners, naming Conway School District Assistant Athletic Director Janet Taylor as the recipient of the Elijah Pitts Award for career achievement.


Taylor's award comes after a 25-year coaching career at Conway High School, where she has won championships in girls' volleyball, basketball, and boys' and girls' golf. She currently serves as the assistant athletic director, PE coordinator and head golf coach.


Named for Conway native and football legend Elijah Pitts, this award is bestowed annually upon a Conway sportsman for career achievement. Taylor is the first female recipient of the award.


Conway Athletic Director Steve Daniels said he cannot think of another person more deserving of this award. "Janet exemplifies what coaching is all about. Her coaching record is beyond impressive, and that is what many will talk about since she has won numerous championships in girls' basketball, volleyball and now boys' and girls' golf," said Daniels. "I have had the privilege of watching her coach for 25 years. All great coaches have certain qualities. They have to be great teachers, have a desire to prepare young people for life's challenges, and realize the important role a coach plays in a kid's life. Janet more than covers these qualities, and that is evident by the number of former athletes that still seek her out for advice. Even as impressive as her win/loss record is, I would think those qualities I mentioned are what she is concerned with most."


Conway High School's Taylor Gault and Hendrix College football player Dayton Winn are recipients of the 2015 Marvin Delph Sportsman of the Year Award. The award is presented to two athletes each year in honor of Delph, a 1974 Conway High School graduate.


The recipients were chosen by local media and college representatives, and will be honored at an awards banquet on Sunday, Jan. 31, at CBC's Mabee Center.


Other Conway student-athletes receiving awards at this banquet include:


Eighth-graders to receive the Marvin Delph Student-Athlete Award are Bailey Burk, Jadah Pickens, Slayde Smith, Xavier Robertson, Addison Jordan, Kalista Love, Parker Prock and Haze Denton. Their coaches and administrators chose them, based on their performance in the classroom and in their sports.