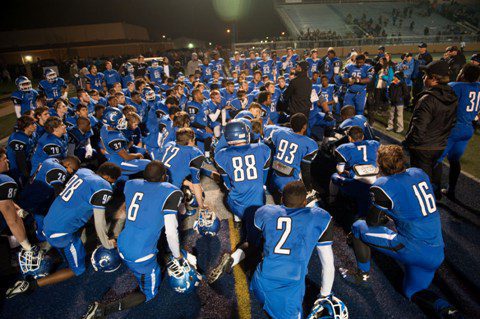 25 Nov 2014

Conway's dream season comes to an end

by Levi Gilbert


The Conway Wampus Cats experienced something last Friday that they hadn't experienced all season — a loss.

Conway fell to Fayetteville at home in the 7A quarterfinals, 42-35, ending the Wampus Cats' dream season.


It was a bitter pill to swallow for Wampus Cat fans who were still riding high off of a perfect regular season and 7A Central title. There are a lot of questions, but not many answers.

"The biggest difference was Fayetteville's ability to run the ball and control the line of scrimmage," said Jeff Matthews, play-by-play announcer for Wampus Cat football on Conway Corporation Channel 5. "They had not shown the ability to run the ball at that level all season. Talent wise, I think we match up with anyone in the state. I'd rather have our coaches than any others in the state."


Coach Clint Ashcraft said it best while addressing the team after the loss.


"Is it disappointing? Yes. There are no magic words," Ashcraft said. "All I'm asking is that when you walk off this field, your heads are high and you're proud to wear that jersey that says 'Conway' on the front.


"Seniors, guys, I cannot say enough good things about you. You came to work every day. No griping, no complaining. You just did your job. Keep your heads up. The sun's going to come up."

And what a senior class it was, including the likes of 501 Football Team honoree Brock Mitchell, all-state kicker Matthew Cummins and Kevin Chamorro — who cemented himself as one of the elite Conway running backs with his senior campaign.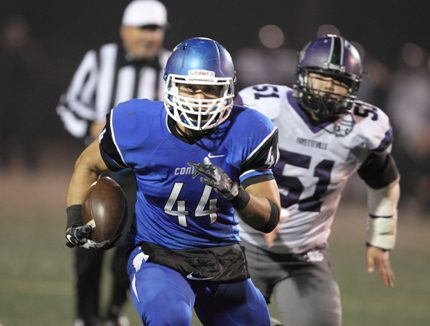 "Those three for sure . . . have all been awesome to work with over the years," Matthews said. "Colton Jackson is someone we won't forget. Some of those guys on defense — Collin Condit will always be one of my all time favorite Cats. I hate mentioning any names because I will forget some people, but this crew was special, which is one reason this one stung so much."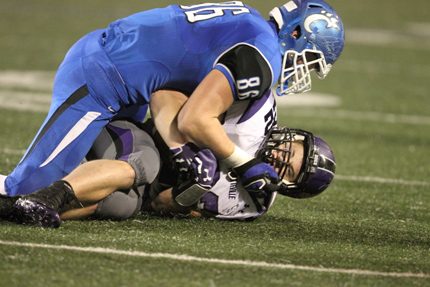 This senior class is one of the most decorated in recent Conway history — especially the Ashcraft era.

"I'd put them at or near the top," Matthews said. "The undefeated season is something that will be remembered around here for a long time. That was a great accomplishment, not to mention making it to the state semis last year and playing Bentonville as tight as they did. It's a great group that will be missed!"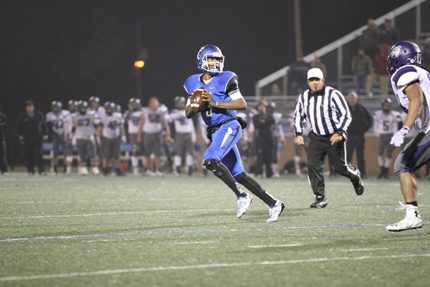 Despite the sting of disappointment in how the season ended, the program made its mark this season with a conference championship and undefeated regular season. There are two games that Matthews will remember from this season.

"Road wins over Greenwood and Bryant and the nights that Kevin Chamorro had at both places," Matthews said. "They were amazing performances by one of the best backs we have ever had here. I love that if you ask Chamorro about those games, he immediately goes into deflection mode and will tell you that without the offensive line's performance then he doesn't have those two nights and if the defense didn't get the ball back like they did then he doesn't have those nights."
With the end of the 2014 season still fresh, it may feel a little too early to be looking ahead to 2015, but such is the nature of the beast, and the Wampus Cats will be strong again next fall.

"Breylin Smith to DJ Johnson has the potential to be the best quarterback/wide receiver combo to ever play here," Matthews said. "Those two have such great chemistry. Mark Odom will be very capable filling the role left by Chamorro. Who will step up on defense? Some young guys got a ton of experience back there, and that will help them without a doubt next season."