29 Sep 2022

Conway's Arnold Innovation Center provides space, consulting

By Dwain Hebda

Oak Street in Conway takes its name from one of the mightiest and most familiar of tree specimens. Mature oak trees can reach a height of 40 to 80 feet and achieve a spread of 60 to 100 feet over their lifespan, which depending on variety can run 100 to 300 years. Yet all of that springs from a tiny acorn, heavily dependent in its sapling stages on the right combination of nourishment and attention to grow sturdy and tall.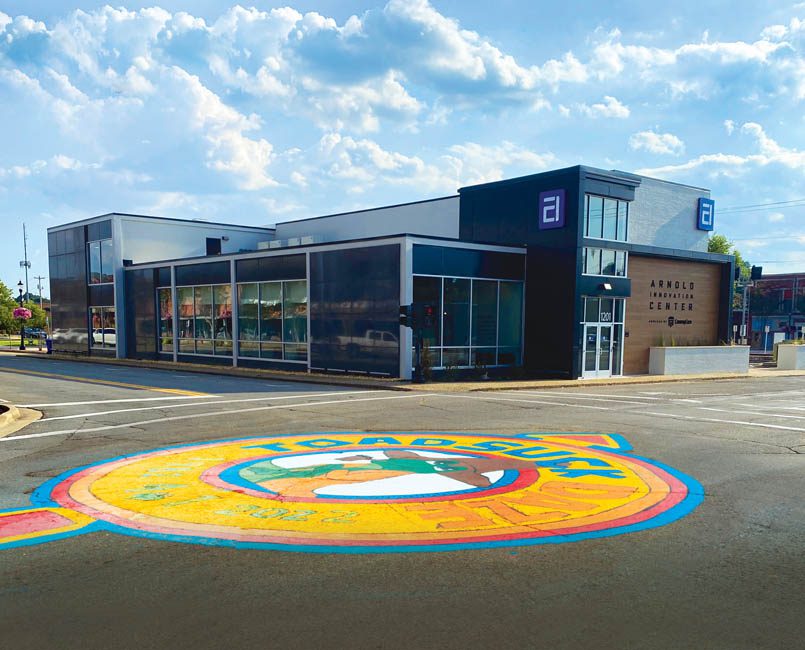 It might only be coincidental that the new Arnold Innovation Center Powered by Conway Corporation is planted on Oak Street, but the address is no less apt. Opened in July, the former City Hall building was renovated by Conway Corporation and is operated by The Conductor, a public-private partnership between the University of Central Arkansas and Startup Junkie in Fayetteville, to help fledgling businesses develop firm roots and reach high in their chosen fields by providing coworking office space, meeting rooms and access to Conductor programming.
"The Innovation Center will become the epicenter of Conway's startup community," said Conway Corp CEO Bret Carroll. "This is an ideal location from a technology standpoint, and a historic one. It's in the heart of the city's Data District and just a few steps from where Conway's original startups were launched."
The project dates back to 2017 when Conway Corp announced plans for the center, named in honor of retired CEO Richard Arnold. At that time, Conway Corp's board of directors approved a $1 million pledge, by which the organization entered into a memorandum of understanding with the City of Conway to assume maintenance and management of Conway City Hall, with the intention of repurposing the building.
"We strongly believe that it's a collaborative spirit that makes Conway such a special place, and we want to do our part in hosting and powering this important endeavor," past board chair Johnny Adams said at the time. 
"The Arnold Innovation Center will feature the latest in technology and provide a venue for developers, students and the wider community to engage directly with Conway Corp's latest infrastructure upgrades, business tools and the fastest digital data technology available."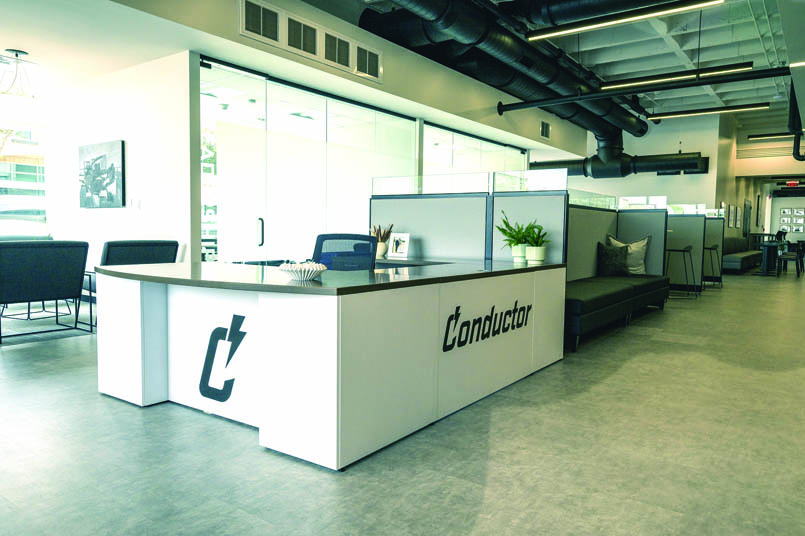 The footprint is rife with history, located less than a block from the site of Conway Station, from which the city sprang just before the dawn of the 20th Century. The building served 26 years as a home for First State Bank, beginning in 1960. It then served as Conway City Hall for 32 more years before its latest incarnation as the AIC.
In January 2020, the Conway Corp board voted to enlist Nabholz Construction for the $2.7 million renovation, following the City's relocation early that year. However, COVID-19 concerns ultimately delayed the start of renovations until 2021.
AIC had a soft open in July and began signing up members for the coworking space, with a Grand Opening to be held at a later date, said Crystal Kemp, chief marketing officer for Conway Corporation. Some of the available amenities, offered at a fraction of the cost of private office space, include access to a conference room, kitchen and lockers. Members also have their choice of a floating co-worker space or a designated desk for a monthly upcharge. Memberships range from $25 to $250 per month.
"Working with the Chamber of Commerce and working with UCA and The Conductor, we realized the needs of entrepreneurs," Kemp said. "When City Hall determined that they were going to move, it was really an opportunity to provide those services in the form of a coworking space."
As a concept, coworking space – which is shared office space and amenities – is one of the fastest-growing officing trends in the commercial real estate industry. In fact, as deskmag.com reports, only three such spaces existed worldwide in 2005, but in the decade between 2012 and 2022, the number grew 1,000 percent. In the past four years alone, the number of coworking spaces around the world grew from 17,000 in 2018 to nearly 29,000 in 2022. 
The idea is not new in Conway, which is familiar with the concept thanks to private options that have opened in the past few years. Kemp said this familiarity is spurring interest in the AIC as people are already versed in the model and the benefits of coworking.
"In recent years, our approach to work has shifted enough that a space like this is exactly what people are looking for," she said. "In addition to just the space, the programming that The Conductor has planned makes it appealing and beneficial.
"What we hope is that members learn by being there, and then as they get ready to launch out into their own space, they continue to have the best possible experience with our technology services."
Early adopters of the new concept have good things to say about the facility. In a social media video post, charter member Adena White, chief storyteller and founder of Blackbelt Voices, said that in addition to the physical amenities, she appreciates the access it gives her to Conductor staff and programming.
"I'm very excited to work out of the Arnold Innovation Center here in downtown Conway … the home of the Conductor, Central Arkansas's entrepreneurial support organization," she said. "You have the resources of the [Conductor] team, and they're always here to have one-on-ones with you. They're always here to help, and it's great to be in the same presence as that team."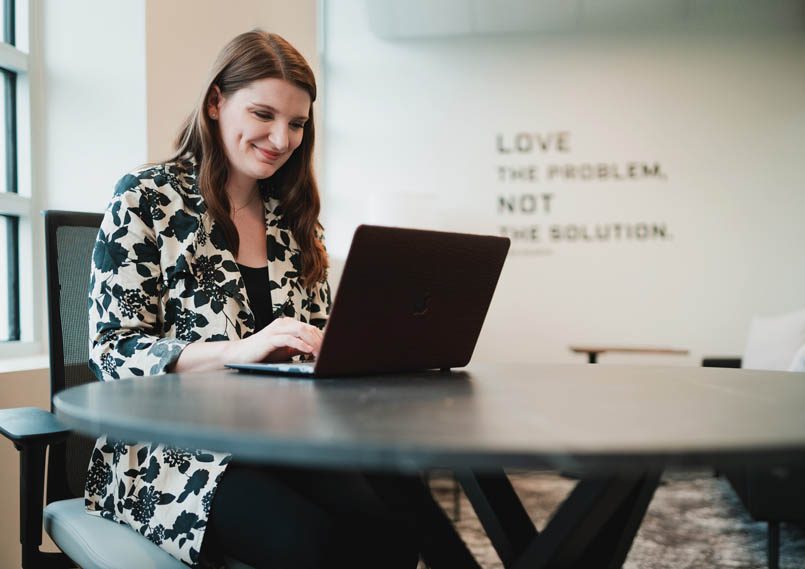 Benefits of membership:
• Collaboration with other early-stage ventures
• Networking opportunities and events
• Direct technical assistance workshops and classes geared towards starting and
growing a business
• Opportunities to connect with mentors
and subject matter experts.
Member requirements:
• Members must be a small business owner or entrepreneur.
• Members must agree to respect the rules
of the space and sign the membership agreement and coworking lease agreement.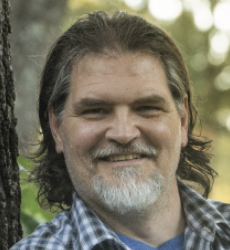 Latest posts by Dwain Hebda
(see all)