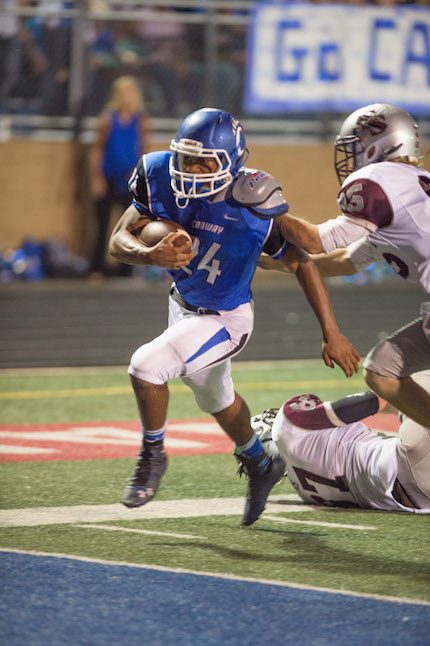 06 Aug 2016

CONWAY: Wampus Cats return experience across the field

Conference: 7A Central
Coach: Clint Ashcraft
'15 Record: 6-6

2015 was a year of incredible frustration for Conway High coaches, players and fans. Coming off an undefeated regular season in 2014 and a three-year starter at quarterback in Breylin Smith at the helm, a state championship appearance seemed to be on the horizon. But it was not to be.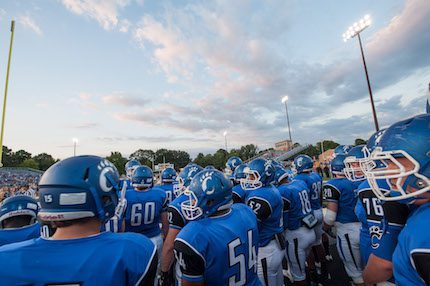 "Injuries on top of injuries on top of injuries," said Jeff Matthews, play-by-play announcer for Conway Corporation's Channel 5 Sports. "It was unlike anything any of us have ever seen with the number of players going down."
Injuries riddled the Wampus Cats early and often throughout the entire 2015 season. Yet somehow, by the end of the year, Conway had developed into contending form again. After a first-round playoff victory at home over Springdale, Conway found itself minutes away from the 7A semi-finals.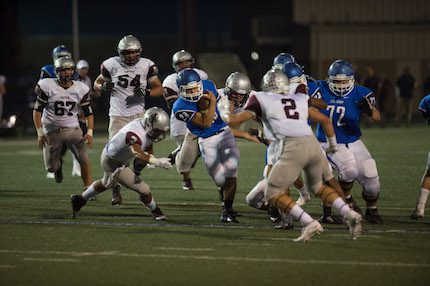 "On the road against the No. 1 team in the state in Springdale Har-Ber, winning 17-13 with 1:15 to play, facing third and 13 — and the game slipped away," Matthews said. "That team, with all of those injuries, battled and battled and were that close. I hope they can always find some pride in how they handled themselves that night.

"It was a pretty heartbreaking loss. The team played great and found themselves a play or two away from hosting a state semi-final game. This team lost some significant talent, but returns a lot — several young men who were on the field last year when the season ended, and I think they are hungry to take that next step to playing the week of Thanksgiving."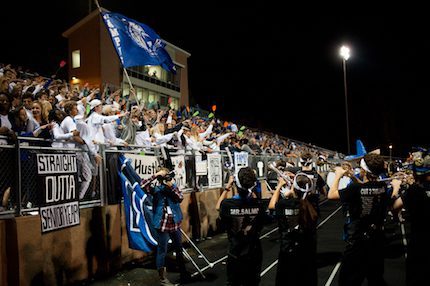 Conway enters the fall much like it did this time three years ago with a huge question mark at quarterback. Breylin Smith held the role for the last three years — a rarity in 7A football. He appeared as an unknown three years ago, and it worked out well for Conway. The Wampus Cats will look for similar magic again in 2016. Senior Parker Teague started as the junior varsity quarterback last fall.

But that's about the only question mark in the backfield for Conway, as the Wampus Cats' top rusher last year returns in senior McCall Dail. Classmate Shamar Harper also had several carries last fall. Senior Marquise Pleasant was a breakout star for Conway last season at receiver. Senior Taj Speight has big-play ability at receiver. Senior Jack Pillow — a 501 Football Team honoree — starts at H-Back, and juniors Chris Patterson and Kris Anderson are back at tight end. Juniors Thomas Cloyd and Nathan Turner both gained valuable experience in 2015 on the offensive line. Other top newcomers on offense include Karlton Hood (receiver), Brady Newman (receiver), Brennan Clark (athlete), Keandre Clay (lineman), Michael George (running back), Andrew Rheha (quarterback), James Martindale (tight end), Brooks Thomason (receiver), Jarrett Hoover (receiver), Brandon Moss (lineman) and Will McKenna (receiver).
"The offensive outlook comes with a question mark behind center for the first time in three seasons," Matthews said. "Who will step up and win that job? That's the biggest question in the offseason. But the parts that remain — Dail, Harper, Pleasant, Speight, Pillow — they can all find the end zone. Thomas Cloyd anchors the offensive line."

Seniors Kawon Green and Donal Joshua are stalwarts on the defensive line. Seniors Nick Fletcher (all-state in 2015) and Logan Camp seem to always find the ball at linebacker, and seniors Will Kennedy and Kameron King return as hard-hitting defensive backs.

Other familiar faces defensively this fall will include Jordan Davis (lineman), Jalen Flood (lineman), Ben Horne (linebacker), Jalen Jemison (linebacker), Darian King (lineman), Sam Revis (linebacker), Hayden Sneed (lineman), Kip Vanhoose (defensive back), Erik Webster (defensive back), Zach Freedle (linebacker), Jackson Freeman (defensive back), Garett Fulsilier (linebacker), Cole Hoover (defensive back), Blake Walter (linebacker), Darnell Washington (defensive back), Logan White (linebacker), Syrkhylin Norment (defensive back) and Freddy Romero (defensive back).
"Defensively, I love the parts of this team that are back," Matthews said. "Nick Fletcher and Logan Camp continue a long line of talented linebackers. Donald Joshua and Kawon Green are big up front and fill space. Will Kennedy and Kameron King are back and will bring athleticism and Friday night experience to the secondary."

2016 brings conference realignment. Gone are the combined 7A/6A shenanigans. Now for Conway, it's just the 7A Central, and it brings with it some familiar foes.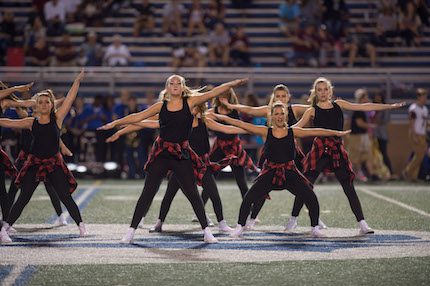 "I'm thrilled with the conference," Matthews said. "It's nice to have some of the big schools geographically close to us be back as conference opponents. Cabot and Conway have continued to play each season, but the intensity ramps up as conference foes. Same with adding North Little Rock and Little Rock Central back in. These are good programs and some teams that we have a history with.

"Conway's strengths are skill position players on this team offensively. McCall Dail scored 13 touchdowns last season, Marquise Pleasant had almost 900 yards receiving and Jack Pillow moves into the H-Back position where I think he can be a force at 6-feet tall, 220 lbs., with strong, good hands. On the defensive side, I like the fact that a lot of players that will see time saw significant time a year ago on the line, the linebackers and secondary — returners at each level.

"The weakness — replacing Breylin Smith. He started every game on Friday night for three seasons, so whoever gets the job will be starting on Friday night for the first time. It's a weakness, but not one that can't be overcome pretty quickly."