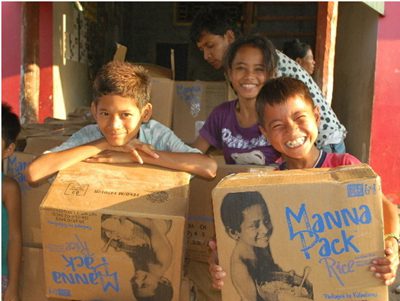 26 Mar

Conway volunteers to produce 100,000 life-saving meals

Hundreds of Conway community members will work to feed thousands of starving children in the developing world.


Through a partnership between Pitza 42 and Twin Cities-based Feed My Starving Children (FMSC), volunteers will prepare100,000 life-saving meals at an FMSC MobilePack event Friday, April 13, and Saturday, April 14, at the Second Baptist Church youth facility, 2600 Dave Ward Drive in Conway.

Community members can support this MobilePack by volunteering to package food at the event. To learn more, visit fundraising.fmsc.org/Pitza42.


PITZA 42 offers personal and affordable "pita pizzas" and salads that are healthy. The business donates the funds necessary to Feed My Starving Children to purchase one meal for every meal that is sold in the restaurant. In essence, every meal is for two people (42).


Feed My Starving Children (FMSC) is a non-profit Christian organization committed to feeding God's starving children hungry in body and spirit. The approach is simple: children and adults hand pack meals designed specifically for starving children, and FMSC ships the meals to nearly 70 countries around the world. Each meal costs only 22 cents to produce. For more information, visit fmsc.org.


MobilePack events enable children and adults across the United States to pack FMSC's life-giving MannaPack meals. Churches, businesses, community groups and schools in more than 30 states have hosted these food-packing events as a way to foster teamwork and unity, while making a real difference in the problem of hunger. FMSC provides guidance and logistics. Local donors and volunteers provide funds and labor to produce the meals.