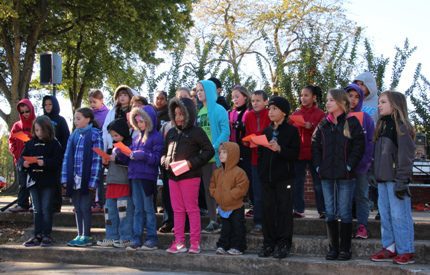 03 Nov 2015

Conway to observe Arbor Day

Posted at 2:54 PMh

in

News

The city of Conway will host its 2015 Arbor Day Celebration at 10 a.m. Saturday, Nov. 7, in Laurel Park in Conway.

Laurel Park is located on Prince Street across from Conway High School.

Sponsored by the City of Conway Tree Board and Conway Corporation, this annual event attracts more than 500 people each year. Participants can enjoy free, family-friendly activities as well as adopt trees of their own.

Participants can also enjoy free hot dogs, face-painting, an art display, craft activities, prizes and a scavenger hunt. Children can also meet and have their picture taken with Smokey the Bear.

Winners will be recognized amongst the local public school students who participated in the Arbor Day Young Artists Award Contest. The winning artwork will be on display at the park gazebo. Following the event, the artwork will be exhibited in City Hall during the holiday season, and will be posted on the Conway Tree Board's website at conwaytrees.org.

A special ceremony will be conducted to honor Conway's own fallen officer, Will McGary, as two "Celebration Trees" purchased by his family are dedicated in his memory. According to Tree Board member Kami Marsh, "The City of Conway Trees in Celebration program is an opportunity to leave a lasting legacy to someone, as well as increase the City of Conway tree canopy, and enhance the natural beauty of our community."

The Conway Tree Board is especially grateful to the community and local businesses who have made the Arbor Day Celebration possible each year. Through the purchase of Celebration Trees, as well as financial support from local sponsors, the community has made it possible for the continued enhancement of the city. These efforts helped establish Conway as a Tree City USA – demonstrating a continued interest in promoting thoughtful management of the city's urban forestry resources.

Event sponsors include Conway Corporation, Conway Tree Board, Faulkner County Master Gardeners, Hiegel Supply, Conway FFA, Faulkner County 4-H, City of Conway (Planning and Development, Parks and Recreation, Sanitation and Recycling Center), Arkansas Forestry Commission, Conway Public Schools, Faulkner County Extension Service, Morrilton Meat Packing, BSW Printing, Conway Copies and Flowers Bakery.

The Tree Board is also currently caring for approximately 100 trees on the Conway Tree Board Farm Site. Conway Tree Board Member Dustin Botsford said, "We have implemented a weed barrier at the site, and are currently in the process of installing irrigation lines."

For more information on the Conway Arbor Day Celebration or the Conway Tree Board, visit conwaytrees.org.