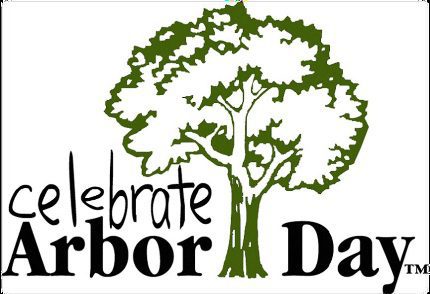 27 Oct

Conway to celebrate Arbor Day Saturday

The City of Conway will host its 2014 Arbor Day Celebration at 10 a.m. Saturday, Nov. 1, in Laurel Park on Prince Street in Conway.


More than 500 attended last year's event, and several hundred trees were adopted. Sponsored by the Conway Tree Board, the event is being underwritten by Conway Corporation.


There will be T-shirts available and lots of free, family-friendly fun, including bounce houses, free hotdogs, an art display, face-painting, crafts and prizes. Smokey Bear plans to come and attendees may have their photo taken with him.


Conway Mayor Tab Townsell will recognize winners among the local public school students participating in the Arbor Day Young Artists Award contest, and the students' winning artwork will be on display at the park gazebo.


Following the event, the artwork will be exhibited in City Hall during the holiday season and will be posted on the Tree Board's website at conwaytrees.org.


Conway Tree Board is especially grateful to the community businesses financial support that has made the Arbor Day Celebration possible every year. These efforts helped to establish Conway as a Tree City USA and it has demonstrated a continuing interest in promoting thoughtful management of the city's urban forestry resources.


Conway Tree Board member Kami Marsh also noted that, "This year, the Tree Board has implemented the City of Conway Trees in Celebration program as an opportunity to leave a lasting legacy to someone or something as well as increase the City of Conway tree canopy, and enhance the natural beauty of our community."


Derden Landscape & Irrigation will donate a large tree and demonstrate proper planting techniques. "We are excited and honored to install the first Celebration Tree for the City of Conway Celebration Tree program. We will discuss planting options for these types of trees, ideas for soil preparation and proper care," said owner Daniel Derden.


Event sponsors include Conway Corporation, Conway Tree Board, Faulkner County Master Gardeners, Derden Landscaping & Irrigation, Hiegel Supply, Farm Credit Services of Western Arkansas, Conway FFA, Faulkner County 4-H, City of Conway (Planning and Development, Parks and Recreation, Sanitation and Recycling Center) Hendrix VAC, Arkansas Forestry Commission, Conway Public Schools, Faulkner County Extension Service, Petit Jean Meats, BSW Printing, Conway Copies, Flowers Bakery, Todd R. Smith of Farm Bureau Insurance, Crafton Tull & Associates, Crossman Printing and Jeb Leggett's Custom Landscape & Nursery, Inc.


The Tree Board is also currently working on the planning, design and implementation of a Conway Tree Board Tree Farm site. Conway Tree Board member Barry Williams said, "We have an approved site on property that is owned by the City of Conway, and have been working closely with our friend and partner Conway Corporation to have electrical power and water installed. Crafton Tull & Associates has been on site to survey the various holding areas, and the site has been mowed. We are now ready to run irrigation lines, dig holes and set plants."


For more information on the Arbor Day celebration or the Conway Tree Board, visit conwaytrees.org.