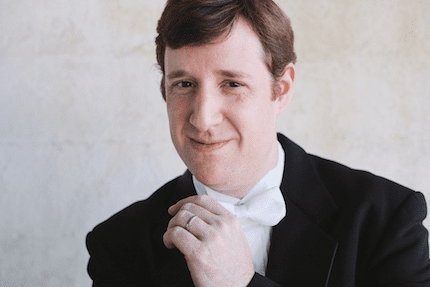 19 Aug 2014

Conway symphony to kick off 30th season

Posted at 1:24 AMh

in

News

Conductor Israel Getzov returns to the podium for the 30th season of the Conway Symphony Orchestra, starting this fall.

The 2014-15 season kicks off with a free community concert at Simon Park in Downtown Conway, at 7:30 p.m. Friday, Sept. 19. Sponsored by Southwestern Energy, it will be a fun preview of things to come.


The season will continue with the excitement of the Designer House event, Thursday, Oct. 17, through Saturday, Oct. 25, organized by the CSO Guild. This year's designer house is located at The Village at Hendrix, and is presented by The Village and 501 LIFE.


The 2014-15 subscription series will include opening night on Saturday, Nov. 1, followed by the holiday extravaganza on Saturday, Dec. 6, sponsored by Conway Corporation, and ending with the season finale on Saturday, April 25, featuring cellist Roman Borys on the "Elgar Cello Concerto." Subscription series performances are at 7:30 p.m. at Reynolds Performance Hall on the UCA campus.


In March, the Conway Symphony will join the UCA Opera for a presentation of "The Marriage of Figaro," starting with a children's performance at 2 p.m. Saturday, March 14, and followed by the full opera Tuesday, March 17, through Thursday, March 19. The orchestra will also join the UCA Public Appearance series for a special performance with Randy Newman on Tuesday, Jan. 20, with tickets available through UCA Public Appearances.


Subscription renewals are available through the Reynolds box office beginning Monday, Sept. 1, with season tickets open to new subscribers on Monday, Sept. 22, and single tickets going on sale Monday, Oct. 6. Ticket prices remain unchanged, at $60-$110 for adult season tickets, $15 for children/students, and $20-$38 for adult single tickets, $6 for children/students. Tickets for UCA faculty/staff are $12. There is also a discount rate of $17 for groups of ten or more. Tickets to the children's concert are $6 for all seats. (Please note that tickets to the Randy Newman performance will be through UCA Public Appearances and will follow its pricing structure.)


Now celebrating its 30th season, the Conway Symphony Orchestra brings professional concerts, exciting guest artists and high-quality music to the Central Arkansas community. For more information on concerts and other programs, visit ConwaySymphony.org or call 501.269.1066.