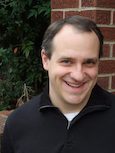 14 Apr 2011

Conway Symphony Presents Lemony Snicket's 'The Composer is Dead'

Posted at 2:31 PMh

in

News

CONWAY, Ark. – The Composer is dead and the Conway Symphony is on the case! Was it the violins? The flutes? Where was the tuba that night? Join conductor Izzy Getzov and narrator Chris Fritzges on Saturday, April 23, 2:00 p.m. at Reynolds Performance Hall in Conway to find out who did this dastardly deed. Tickets are $6 for all seats at the Reynolds Box Office, 501-450-3265 or www.uca.edu/tickets. There will be refreshments, children's crafts and a chance to "meet the instruments" after the performance, all included in the ticket price. The CSO's annual Children's Concert is underwritten by First Security Bank, with refreshments provided by Hospitality Sponsor Aramark.

This musical whodunit will entertain audience members of all ages, while sneaking in a little bit of learning about the instruments along the way. "The Composer is Dead" is an original creation of Lemony Snicket , the author of the best-selling "A Series of Unfortunate Events," with music by Nathaniel Stookey. "'The Composer is Dead' is a work . . . that introduces the orchestra to people who may otherwise be unfamiliar with it, or reintroduces the orchestra to people who are familiar with it," Snicket said in a recent interview. "We love classical music," added Stookey. "We hoped that people would listen to this piece and think, 'Gosh, that's exciting! This can do all these things that I didn't think an orchestra could do.'"

Narrator Chris Fritzges will join the CSO musicians in telling the story through words and music. Fritzges is assistant professor of theatre at UCA, where he teaches acting, voice for the actor and directing. Trained as an actor, Chris has been performing for audiences for close to twenty years. Recent stage credits include performing in the first two seasons of The Arkansas Shakespeare Theatre, as well as acting in various independent film projects in the area. An Arkansan for almost nine years, Chris resides in Conway with his wife and two sons.

In conjunction with this concert, the Conway Symphony is participating in the Orchestras Feeding America national food drive. Audience members are asked to bring non-perishable food items to be donated to local food pantries.

The children's crafts following the performance will be hosted by volunteers from the Conway Symphony Guild. For more information on the Conway Symphony and its programs, visit www.conwaysymphony.org or call 501-269-1066.