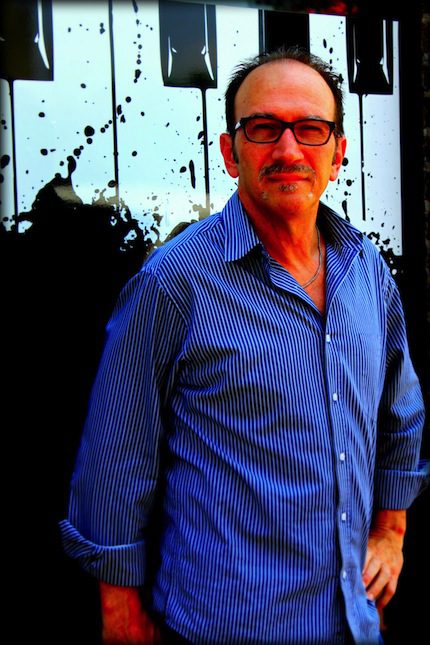 Feb 10, 2013

Conway Symphony presents Latin American concert

The Conway Symphony Orchestra will bring "A Taste of Latin America to Central Arkansas" at 7:30 p.m. Saturday, Feb. 16, at Reynolds Performance Hall at the University of Central Arkansas.

Featuring music of Argentina, Mexico and Puerto Rico, the concert will fill the hall with the heat of the tango and the beat of the Danzón, with guest artists Mariachi America, Reflejos Mexicanos Folkloric Dancers and Rick Dimond on accordion.


Tickets are $6 for children and students, and $20-$38 for adults, with a discount rate of $15 for groups of 10 or more. Purchase tickets at the Reynolds box office, 501.450.5506, toll free 866.810.0012 outside of Conway, or at ConwaySymphony.org.


The concert is underwritten by Carroll and Mary Lee Williams with guest artist sponsorship from Crain Automotive.


Dr. Rick Dimond has been the principal timpanist with the Arkansas Symphony Orchestra since 1990, and professor of music at Henderson State University in Arkadelphia since 1984. Rick's first instrument was the accordion, which he will play with the Conway Symphony like you've never heard before!


Schooled classically, Dimond has also performed in jazz combos and with pop groups, often with the Roger Williams and Henry Mancini's touring orchestra, as well as with his own quintet AcousticSin and the Henderson State jazz ensemble, the NuFusion Project, a perennial favorite at the Hot Springs Jazz Festivals.


Mariachi America has appeared across the state in high-energy performances in the best Mariachi band tradition. The musicians are Jose Luis Laguna of Benton, and Johnathan Saucedo, Luis Perales, Gamaliel Garcia, Victor Aguilar and Arnulfo of Alexander. They will perform "El Cucaracha" and will be joined by the symphony on Moncayo's "Huapango."


The folkloric dancers Reflejos Mexicanos will also take the stage, with dancers Itzel Velasquez, Joselyn Apodaca and Elizabeth Amador of Little Rock; Betsabe Hernandez of Searcy; Jocelyn Leyva and Olivia Arias of Mabelvale; and Chelsea Deanne Laguna of Benton. Reflejos Mexicanos formed in 1999 Little Rock with the purpose of keeping the Mexican tradition and sharing their folklore wherever they go.


"This concert is unlike anything we've done before, with guest artists and music from different cultures and countries," said conductor/music director Israel Getzov. "The audience is guaranteed not only to enjoy themselves, but also to come away with a new appreciation of the depth and variety of culture in Latin America." Getzov notes that the music is so fun and lively that the orchestra is having too much fun rehearsing.


Now in its 28th season, the Conway Symphony Orchestra brings professional concerts, exciting guest artists and high-quality music to the Central Arkansas community. For more information on concerts and other programs, visit ConwaySymphony.org or call 501.269.1066.