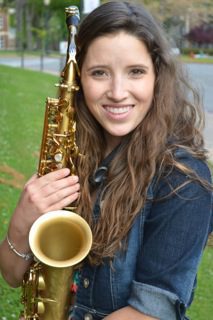 20 Apr 2015

Conway Symphony plans season finale concert Saturday

Posted at 12:47 PMh

in

News

The Conway Symphony Orchestra will complete its 30th Anniversary Season with a stellar concert at 7:30 p.m. Saturday, April 25, at Reynolds Performance Hall at the University of Central Arkansas.
Musical Pearls will showcase a range of performers, with music that runs the gamut of emotions. The concert is the CSO's School Night performance, so that any student involved in a music program – orchestra, band, choir or private lessons – can attend for free. In addition, in recognition of the 30th anniversary season, all former Conway Symphony musicians and board members are invited to be special guests at the performance. Those interested are asked to contact Carolyn Brown at [email protected] to arrange for complimentary tickets.

Tickets are available at the Reynolds box office at 501.450.3265 or ConwaySymphony.org, at $20-$38 for adults, $6 for children/students, free to UCA students and $12 for UCA faculty/staff. The concert is underwritten by Conner and Sartain, Centennial Bank, DeBoard Electronics and Nabholz Corporation, with guest artist support from the UCA College of Fine Arts and Communication Artist in Residence program.

The performance will feature Beethoven's 8th symphony, as part of the Symphony's run through all the Beethoven symphonies over a nine-year cycle. "It's Beethoven's most humorous symphony, with surprises all over the place!" said music director and conductor Israel Getzov. "It's a lot of fun, very vibrant and sunny, even though he wrote it from the depths of misery."

Internationally-renowned cellist Roman Borys will also perform with the CSO, on Elgar's Cello Concerto, which is filled with a range of emotions, from playfulness to longing to stoicism. "It was written at the end of WWII, as a remembrance of the past world," said Getzov. "It's looking backwards, in a good way."

A producer, artistic director and educator, Borys has been touring and recording with the Gryphon Trio since its formation in 1993. Having previously won two Juno awards (Canadian Grammys) the ensemble was recently awarded the coveted Walter Carsen Award for Excellence in the Arts by the Canada Council for Arts. The Gryphon Trio tours regularly throughout Canada, the United States and Europe and has released 16 celebrated recordings. Borys also serves as artistic director of the Ottawa Chamber Music Society and teaches at the University of Toronto Faculty of Music.

The final guest artist is Mallory Brooks, a young, talented musician from Conway. She will perform a French saxophone piece, Concertino da Camera, which is quirky and clever, and influenced by jazz.
Now celebrating its 30th season, the Conway Symphony Orchestra brings professional concerts, exciting guest artists and high-quality music to the Central Arkansas community.

For more information on concerts and other programs, visit ConwaySymphony.org or call 501. 269.1066.