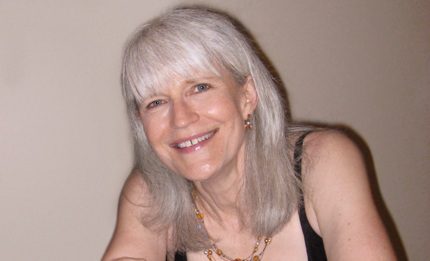 27 Oct 2014

Conway Symphony Orchestra plans opening night concert

Posted at 12:09 PMh

in

News

"Thrilling at 30!" is the perfect description for the Conway Symphony Orchestra's 30th Anniversary Season opening night concert set for 7:30 p.m. Saturday, Nov. 1, at Reynolds Performance Hall in Conway.

With the world premiere of Conway composer Paul Dickinson's "Free Flight," award-winning flutist Carolyn Brown, Tchaikovsky's Symphony No. 2 and a live video feed during the performance, it will certainly be a thrilling night for all.


Tickets are available at the Reynolds box office, 501.450.3265, or ConwaySymphony.org, at $20-$38 for adults, $6 for children/students, $12 for UCA faculty/staff and a discount rate of $17 for groups of 10 or more.


"Free Flight" was commissioned by the orchestra in recognition of its 30th anniversary. Dickinson created a piece inspired by his hang-gliding flights over the beauty of Arkansas, which will be premiered at the concert. "It's fresh and new," explains conductor and music director Israel Getzov. "He created it just for us, with elements of the Natural State and his passion for gliding."


Fellow Conway musician Carolyn Brown performs Cecile Chaminade's "Flute Concertino" to complete the first half of the concert. Getzov describes this popular piece as "lovely and light, a bouquet of gorgeous French melodic harmonies; pleasant and beautiful but technically tricky and fun." An award-winning flutist who plays across the country as a soloist, Brown is also part of the Dionysus Duo and Sunaura Trio.


Finally, the full orchestra will perform Tchaikovsky's "Symphony No. 2" for the second half. Nicknamed "Little Russia," the symphony is based on three Ukrainian folk songs, and is widely described as the most joyous of his symphonies. The fun, crazy and energetic Finale movement will be recognized by those in the audience at the Symphony in Simon Park community concert.


Throughout the concert, live video streaming will be shown on screens to the sides of the stage, giving audience members in any seat an up-close experience of the performance. "You'll see the sweat on the violinist's brow and the flying fingers of the trumpet player," said CSO board member Carrick Patterson. "You'll really be able to see the physical energy that goes into playing music."


The 2014-15 season is underwritten by the Log Cabin Democrat/Women's Inc. Now celebrating its 30th season, the Conway Symphony Orchestra brings professional concerts, exciting guest artists and high-quality music to the Central Arkansas community. For more information on concerts and other programs, visit ConwaySymphony.org or call 501.269.1066.