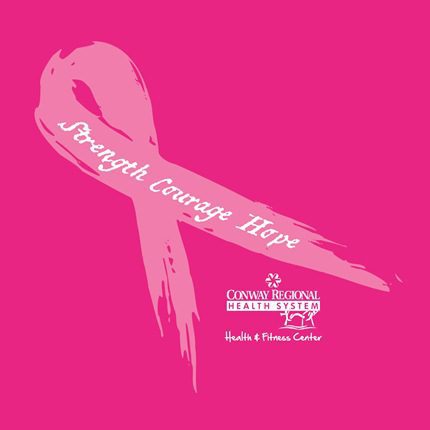 04 Sep 2013

Conway Regional to 'pink up pace' for Komen

The Conway Regional Komen Race Team is sponsoring a "Pink Up the Pace for a Cure" 5K and 1 mile fun run/walk at 8:30 a.m. Saturday, Sept. 21, in support of the Susan G. Komen, Arkansas Affiliate Race for the Cure in October.

The event is open to runners, walkers and families and will include a post race party and a Zumbathon celebration.


The event will begin and end at the Conway Regional Health & Fitness Center on Salem Road.


Registration is $15 with a T-shirt or $5 without one. Registration forms are available at the fitness center or can be found at conwayregional.org/classesprograms. Day-of-event registration will be $20 for those with T-shirts.


Packet pick-up including goody bag, race bib and T-shirt (if full registration selected) will be held 8 a.m. to 10 p.m. Wednesday, Sept. 18, and Thursday, Sept. 19, and 8 a.m. to 8 p.m. Friday, Sept. 20, at Conway Regional Health & Fitness Center.


A post race breakfast will be offered to all participants with race bib.


Following the run/walk, the party will continue with the team's Celebration of Pink Zumbathon at 10:15 a.m. This energetic dance party will be led by several local Zumba instructors.


All net proceeds from the Conway race will go toward helping raise money for the Komen Race, which will be held Saturday, Oct. 19, in Downtown Little Rock.


"It will be a day full of pink, excitement and fun," said Mallory Lefler, who is captain of the team and fitness coordinator at the Health & Fitness Center. "We hope you, your family and friends will join in on the fun and help the fight against breast cancer."


For more information, contact Lefler at 501.450.9292, ext. 309.