31 Aug 2022

Conway Regional Surgeon performs new bone replacement procedure

By John Patton

Janet Knight of Greenbrier felt a pop while walking on the beach last November. The injury led to swelling and pain in her right ankle and, eventually, to a visit to the Conway Orthopedic and Sports Medicine Center urgent care clinic.

An MRI revealed a break in her talus bone caused by a stress fracture that resulted in avascular necrosis, a condition in which the bone is dying due to a lack of blood flow. Her talus also collapsed, further complicating any hope of salvage. The talus bone is a turtle shell-shaped bone that connects the foot and ankle.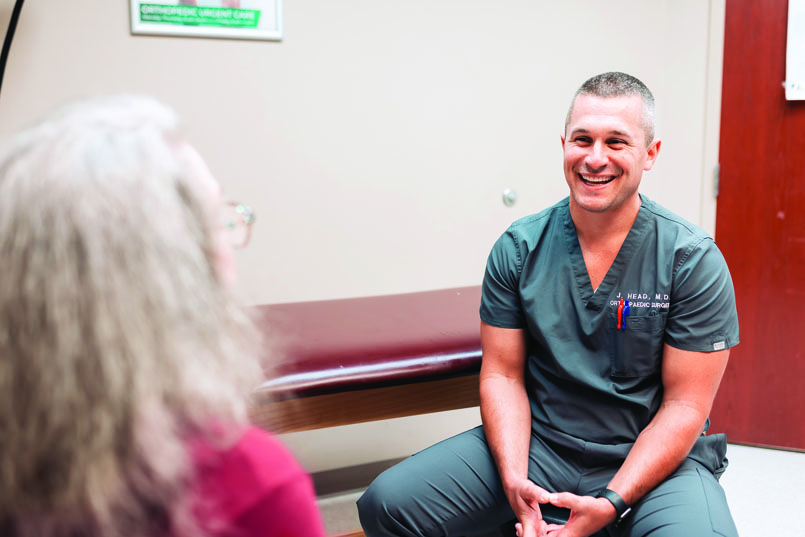 The prognosis was grim as her orthopedic surgeon, Jimmy Head, MD, a foot and ankle specialist with Conway Orthopedics and Sports Medicine Center, explained that due to the lack of blood flow, Knight needed to consider a life-altering fusion procedure or face the eventual amputation of her foot. After a seven-month-long battle with extreme pain, Knight was ready to have an amputation. "It was agony living with a broken bone in my foot," she said. "By the time I saw Dr. Head again, I was begging for the amputation."
Instead, Dr. Head, who was unwilling to settle for such life-altering outcomes, presented her with what she is now calling a "miracle" procedure.
Knight had been struggling with the concept of an amputation or, at best, an ankle fusion, both of which would affect her ability to drive. She is a former EMT and truck driver who settled with her husband, William Rodden, a retired master sergeant in the Air National Guard, in Greenbrier seven years ago due to a decline in the petroleum business in the Houston area.
Dr. Head found a new option pioneered by 4WEB Medical that involves the 3D printing of a cobalt chrome bone replacement. The metal has been used for hip and knee replacements for years but only recently for the talus bone. He utilized 4WEB Medical engineering design services via webinar, as special software was used to recreate a 3D model based on CT scans of Knight's ankles. Under Dr. Head's direction, the cobalt chrome bone replacement design was developed using her healthy left ankle as the template.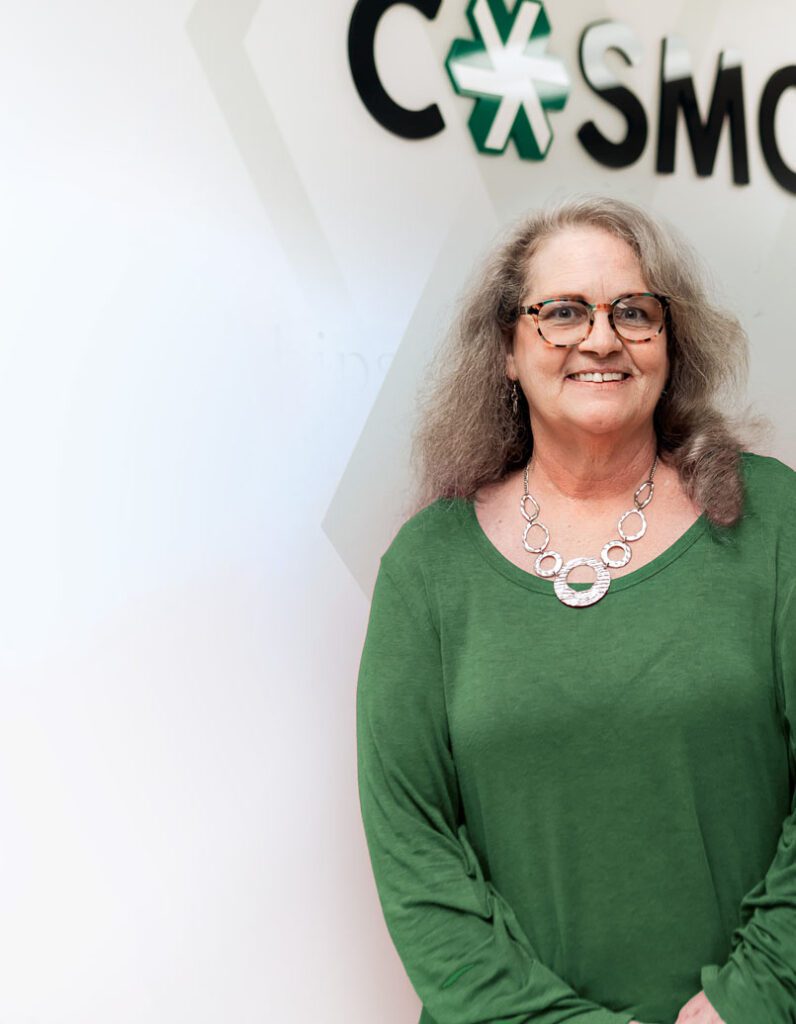 Dr. Head performed his first ever talus bone replacement surgery on Knight on July 7, her 58th birthday.
"I know Conway Regional went through a lot to make this happen. What Dr. Head did was nothing short of a miracle. Not only did he save my foot, but he also saved my mobility."
She spent one day at Conway Regional Medical Center before returning home. Within three weeks, she was able to wear a walking boot and put weight on the new talus implant. Knight said she had complete range of motion in her ankle the first day she could walk on it. She added, "Before surgery, I was in a tremendous amount of pain. Today, the pain is gone. I could cry with joy. It was a long way to get here but incredibly worth it."
The procedure is the first of its kind in Faulkner County. 4WEB Medical is an orthopedic device company focused on developing innovative implants with an advanced structural design. 4WEB Medical produces a variety of devices and is principally known for utilizing its proprietary Truss Implant Technology™.
"I never did the replacement in training. It wasn't available when I was doing my foot and ankle fellowship," Dr. Head said. "It's a new, innovative surgery. It's only been done a for few years in the United States and only a handful of times in Arkansas."
Dr. Head continued, "Before if someone had the same problem as Janet, you would only have had the option to fuse the bones. Then if it didn't heal, you could end up with an amputation. The patients also lose all motion and mobility. You've got one bad option."
Because this particular bone replacement technology is new, there is still space to perform long-term follow-up research. However, "Even if it gets her only five more years without pain, there are still a lot of possibilities to enable her to continue to have mobility from there," he added.