23 Mar

Conway Regional names family medicine residents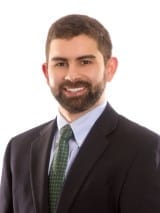 Conway Regional Health System will welcome four family medicine residents to the inaugural class of its Family Medicine Residency Program, which will begin on Wednesday, July 1. Residents include Dylan Cruz, Olufadejimi "Jimmy" Kareem, M.D., Ross Lenzen and Clayton Preston.
"Conway Regional is excited to welcome four fantastic residents to our Family Medicine Residency Program," said Conway Regional President and CEO Matt Troup. "With this program, we will encourage innovation as we train a generation of physicians who are critical thinkers, compassionate providers, skilled clinicians and future leaders in medicine. Dylan, Dr. Jimmy Kareem, Ross and Clayton will be exceptional additions to our Conway Regional team, and we look forward to encouraging them in their practice, growing them as medical professionals, and preparing each of them for a successful life as a family physician."
On March 20 — Match Day 2020 — medical students around the world learned where they will complete their residency training for the next three to seven years. Match Day is known as the highlight of many physician careers, marking the day that their life-long dream of becoming a physician is made a reality.
Conway Regional received accreditation from the Accreditation Council for Graduate Medical Education (ACGME) for the Family Medicine Residency program in January.
"In 2019, we received Institutional Accreditation and have since been on a journey to establish our Family Medicine Residency program," said Rebekah Fincher, chief administrative officer and designated institutional officer. "This year, we will see more Arkansas medical students who graduate in our state, but do not have the opportunity to match with a residency in Arkansas, as well as a need for more primary care physicians throughout our state. Establishing this program will allow us to increase health care access by producing exceptionally trained physicians who we hope will stay in Arkansas and provide care."
The four residents will learn to practice as effective members of the health care system through multi-disciplinary team-based care within the inpatient and ambulatory settings. The three-year program will be based in the Conway Regional Medical Center, the Conway Medical Group and Arkansas Children's Hospital.
"I am so thankful for the opportunity to lead these bright young people as they pursue their calling to improve the lives of our community and the world around us for years to come," said Family Medicine Residency Program Director Sarah Robertson, M.D. "The goal of our program is to equip these family physicians with the knowledge, experience and skills necessary to provide excellent patient care and positively impact the health of the communities we serve."
The following physicians will be welcomed to the Conway Regional team:
Dylan Cruz is a 2020 graduate of the NYIT College of Osteopathic Medicine in Jonesboro. His hometown is Helena and he is a 2015 graduate of the University of Arkansas in Fayetteville.
Olufadejimi "Jimmy" Kareem is a 2019 graduate of Windsor University School of Medicine in Saint Kitts and Nevis. His hometown is Toronto and he is a 2009 nursing graduate of the University of New Brunswick/Humber in Saint John, Canada.
Ross Lenzen is a 2020 graduate of the NYIT College of Osteopathic Medicine in Jonesboro. His hometown is Greenwood and he is a 2013 graduate of Arkansas Tech University in Russellville.
Clayton Preston is a 2020 graduate of the NYIT College of Osteopathic Medicine in Jonesboro. His hometown is White Hall. He is a 2011 graduate of Arkansas State University in Jonesboro and a 2013 graduate of Mississippi College in Clinton.
In addition to Troup, Fincher and Robertson, the accreditation and residency recruitment process was led by Darren Freeman, MD, and Jeremiah Keng, DO, core faculty; and Megan Stelting, residency program coordinator.