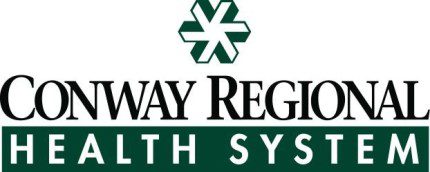 31 Oct 2013

Conway Regional Health System evaluating strategic affiliations

Posted at 2:33 PMh

in

News

The Conway Regional Health System Board of Directors is announcing today its exploration into potential strategic affiliation options.


This exploration is intended to ensure that, as the health care business environment evolves, Conway Regional continues to be well positioned in the future to provide health care services for Faulkner County and the north Central Arkansas area. The exploration process was the board's primary focus at a strategic planning retreat earlier in the year. After months of research and discussion, with the guidance of an experienced consultant, the board determined that it is now at a point in the process at which it is appropriate to share that news with the staff and community.


"Like many strong health care organizations across the country, Conway Regional Health System is evaluating options to ensure our strength well into the future," said Dr. Bart Throneberry, board chairman. "One of those options is the potential for a long-term strategic partnership with another hospital or health care system that has a similar commitment to mission, vision, high quality health care, patient safety and growth. This does not mean that Conway Regional is for sale. Over the past few years we have been closely watching the national trend of independent hospitals who have been taking similar steps that have resulted in positive outcomes for their community.


"Conway Regional is in a strong position and the board believes that now is the right time to explore options that have been proven throughout the country to be successful strategies for continuing to deliver this level of high quality care," Throneberry continued.


"This exploration is being considered as part of our response to the changing health care environment," said Conway Regional President and CEO Jim Lambert. "While health care continues to become the target of federal and state regulations and funding cuts, we have an obligation to those we care for, those we work alongside and the members of this community to explore all practical possibilities which will contribute to our continued success. The mission of this organization, which is to provide high quality, compassionate health care to our community, is the driving force behind this and all our decisions."


Lambert continued, "We have been fortunate for more than 75 years, to have had strong leaders who were not afraid to take bold strategic moves such as this for the sake of enhancing our ability to provide exceptional health care to our community. Those proactive decisions have resulted in Conway Regional becoming a health care leader in many areas including wellness, women's services and cardiology. Over the years, Conway Regional has expanded to provide many health care specialties, such as our top-rated cardiovascular program that ranks number one above all other hospitals in Arkansas for cardiac and coronary bypass surgery. Our successful orthopedic surgery program also ranks among the top in the state for joint replacement, knee replacement and hip fracture treatment. We have been successful to date, and we believe an affiliation partner could help Conway Regional continue to meet community health needs in what is likely to be an increasingly challenging economic and regulatory environment."


"Potential partners will be invited to offer ideas about different affiliation options," Throneberry said. "If the board determines that a viable partnership proposal has been made that meets our goals, the board will then consider moving forward into formal contractual negotiations. If and when that occurs, we will then announce our decision to our employees, volunteers, physicians and the community. We are accountable to the community and it is in that spirit that we share our plans now and will continue to communicate as this process unfolds."


Conway Regional Health System provides complete health care services to the growing communities of north Central Arkansas, centered on a 154-bed acute care medical center. The not-for-profit medical center serves patients with comprehensive care including cardiovascular surgery, cancer diagnosis and treatment, women's services, and rehabilitation therapy services. Additional components of the Conway Regional Health System include an all-digital outpatient imaging center, an outpatient surgery center, Conway Regional Rehabilitation Hospital, several primary care clinics and one of the largest hospital-owned fitness centers in the nation. Conway Regional is one of the largest employers in Faulkner County and provides many free health screenings, and sponsors many community organizations. More than 1,800 babies were born last year at Conway Regional and the Emergency Department is one of the busiest in Arkansas with more than 39,000 visits in 2012.