10 Dec 2018

Conway Regional board approves bond issue to finance expansion

Posted at 1:08 PMh

in

News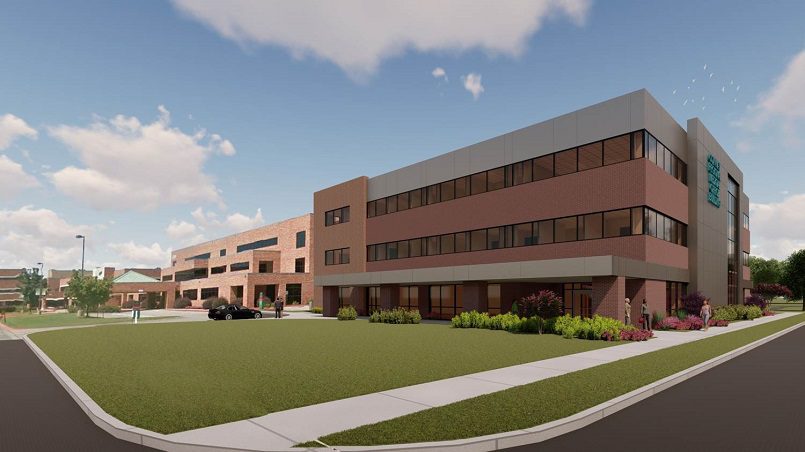 The Conway Regional Health System Board of Directors has approved a $40 million bond issue to fund several projects over the next few years, including construction of a 42,000-square-foot, three-story medical office building dedicated to women's services. 
The building will house two of the three primary obstetrics/gynecology practices in Conway: Conway OB-Gyn Clinic and Conway Women's Health Center. The third major OB/GYN clinic, Renaissance Women's Center, owns and occupies its own building adjacent to the Conway Regional campus on Robinson Avenue.
"This will be a great addition to our campus and will support one of our premier service lines," said Matt Troup, Conway Regional president and chief executive officer. "There are several components to the expansion but the most publically visible and the cornerstone of this expansion will be this medical office building supporting women's services."
The second floor will house the practices of the Conway Women's Health Center which includes Drs. Debra Lawrence, Amy Johnson, Brandie Martin and Josh Ward along with nurse practitioners Theresa "TJ" Moix and Heather White .Their Med Spa will be located inside their clinic offices and the layout of this space will be more efficient than their current clinic space.
The third floor will hold the entire practice of the Conway OB-Gyn Clinic, combining their two current locations into one. The providers in this clinic include Drs. Andrew Cole, Katy Cox, Phillip Gullic, Keith D. Holland, Carole Jackson and Lauren Nolen and nurse practitioner Katie Boyd. 
The new medical office building will be located on the northeast end of the Conway Regional campus. Design options are being developed for an enclosed walkway that would connect the building with the rest of the Conway Regional Medical Campus. Other components of this expansion plan include an expanded Critical Care Unit to be located on a newly constructed story atop the OR building as well as enlarged space for the lab and pharmacy and expansion of the Greenbrier Family Medicine Clinic.
Women's services is one of Conway Regional's largest service lines. In 2017, more than 1,800 babies were delivered in the Conway Regional Women's Center and the Mammography Department added 3D breast imaging technology. The 3D imaging is considered more effective in detecting breast cancer in women with dense breasts.
For the past 13 years, Strategic Market Research, an independent research company, has found that the region's favorite place to have a baby is Conway Regional. This year, Conway Regional received a quality award from CareChex® for being No. 1 in the state for Medical Excellence in Women's Health. CareChex®, an information service of Quantros Inc., scores, rates, ranks and compares inpatient quality performance across general, acute, non-federal U.S. hospitals in 38 clinical categories using publicly available data from the most recent and consecutive 10 quarters. 
Construction is expected to begin in the spring in 2019 and continue through the fall of 2020. Conway-based Nabholz Construction is the contractor for the project. Cromwell Architects Engineers is designing the project.