22 Jul 2020

Conway Regional announces college partnerships

Posted at 5:58 PMh

in

News

Conway Regional Health System – along with Central Baptist College, Hendrix College and the University of Central Arkansas – have created a partnership for testing and health services related to COVID-19.

Conway Regional Health System and Conway's three institutions of higher education have been collaborating for several weeks to implement protocols and practices to help ensure the health and safety of students, faculty and staff. During this unprecedented time, this partnership brings together innovation, collaboration and teamwork to build on and expand upon long-established working relationships.

"Each fall, the makeup of Conway changes when the City of Colleges welcomes thousands of students back to campus," said Conway Regional Health System President and CEO Matt Troup. "Our partnership, specific to COVID-19 with our local colleges and universities, extends beyond the bricks and mortar of our medical center."

As a community, the administration at the campuses felt the need to pursue a local health care partnership to help address COVID-19 this fall.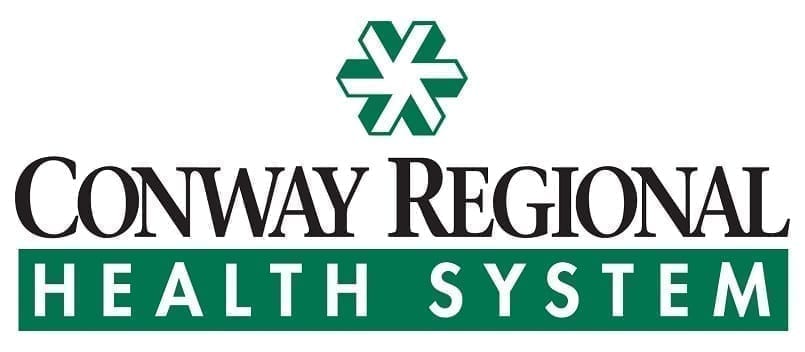 "A college consortia with regard to COVID-19 screening and testing in the 'City of Colleges' is ideal because it allows us to speak with one voice to the thousands of employees and students on our campuses of higher education," said Central Baptist College Vice President for Institutional Advancement Sancy Faulk. "In a situation like we find ourselves in, individuals need clarity, and that is what this partnership will bring to our campuses."
The partnership focuses on recommended best practices for each campus to keep their communities safe and healthy. The infection prevention team at Conway Regional has worked with the campus medical providers to understand their needs and provide guidance on prevention and testing, as well as operational recommendations, which are based on the health system's management of COVID-19 since its appearance in Conway in March.
"We know that we are stronger and more efficient when we work together," said UCA President Houston Davis. "We felt that between our three colleges and Conway Regional Health System, we could collaborate to identify solutions to meet all of our needs."
The partnership is another innovative way the campuses are coming together to build on existing relationships to address the needs of each of the campus communities.
"We are grateful to Conway Regional for their partnership on this critical and timely project to keep our campus and community healthy and safe," said Hendrix President Ellis Arnold. "We are also excited about the new Conway Regional medical clinic in The Village at Hendrix, which will offer a higher level of care and service for our students and employees and will serve the health and wellness needs of our campus and community for years to come."
Additionally, this partnership enables robust testing for all college students in Conway. Testing will occur with a provider order and will be facilitated by Conway Regional Laboratory Services.
"This critical partnership will have an immediate impact in addressing COVID-19 on our campuses and will help with surge testing when and if it's needed," said Necie Reed, APRN at the Conway Regional Hendrix Medical Clinic.
For UCA, it's about ensuring a sustainable approach for managing COVID-19, including testing and mitigation of potential spread of the virus.
"Our student health center has plans in place to support the ongoing health of our students at UCA," said Davis. "This partnership will increase our capacity to test more, and testing is an important health tool to help us track COVID-19 and to implement mitigation strategies on our campus."
"At Conway Regional, we have evolved and adapted throughout this pandemic to meet the needs of different populations and the communities we serve," said Troup. "We have worked with each organization in some capacity throughout the years — whether it be athletics or supporting their student health services. This partnership came together very naturally. We have communities with medical needs and Conway Regional can meet those needs."
All three institutions of higher education plan to resume face-to-face instruction for the fall semester on Thursday, Aug. 20.