02 May 2023

Conway police officers, firefighters and a U.S. Marshal make time for an old friend

On April 13, the Conway Fire Department, Police Department and bomb squad were called to Salem Place Nursing and Rehabilitation, and they were promptly escorted to the room of Dale Gibbs. This visit wasn't a 911 call, however. It's just one of the heartfelt occasions that happen in our community.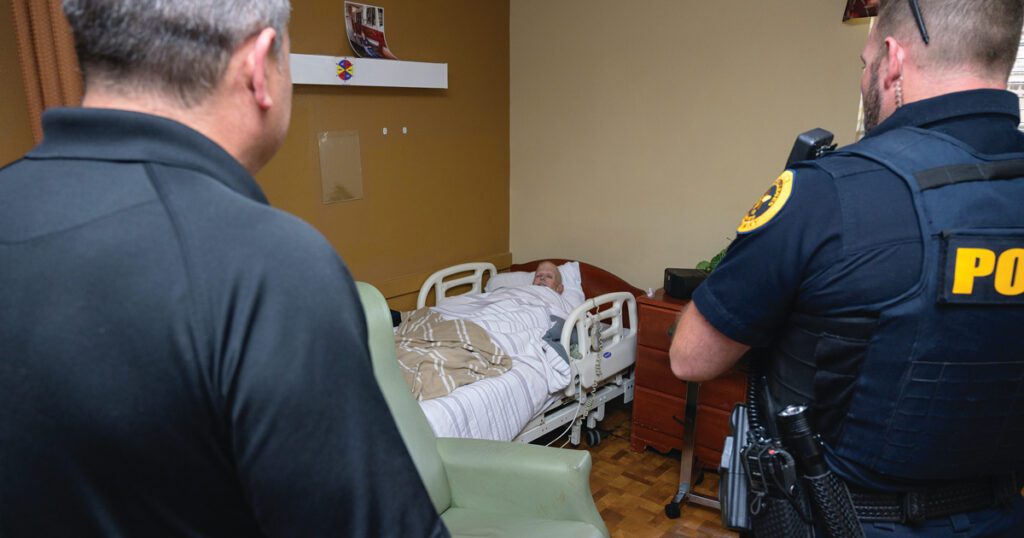 Gibbs, a 68-year-old resident of Salem Place for the last year, is under the care of Gentiva Hospice whose staff coordinated a surprise visit from his heroes. Dawna Gunther, an RN with the hospice, shared that Dale had a few favorite things: Diet Coke, McDonald's hamburgers, fire trucks and ice cream. Staff members try to enrich the lives of patients and the first responders were happy to pay a visit to Dale, hoping he could climb onto the fire truck for a photo.
He wasn't feeling up to going outside and was resting in his room, which is adorned with pictures and models of fire trucks. But the police officers, firefighters and U.S. Marshal went inside to see him. They introduced themselves and shared some gifts to further his decor. They also presented Dale with an honorary badge.
Then the firefighters stepped forward, and the 501 got a whole lot smaller.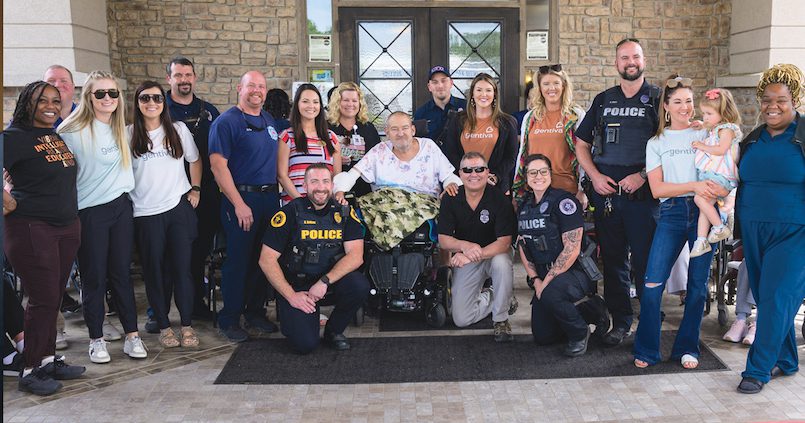 As everyone watched for Dale's response, two firefighters took a breath and said, "That's Dale!" They immediately recognized him, calling him by name when they came to his side.
Dale had been visiting the Central Station about once a month for at least 18 years, dropping by to meet new firefighters. He was especially known for spending a few hours during Toad Suck Daze, and as they compared stories, they figured out he had regularly visited at least one other station. One of the firefighters quoted Dale as saying, "I don't want much, but I'd take a Coke if you got it."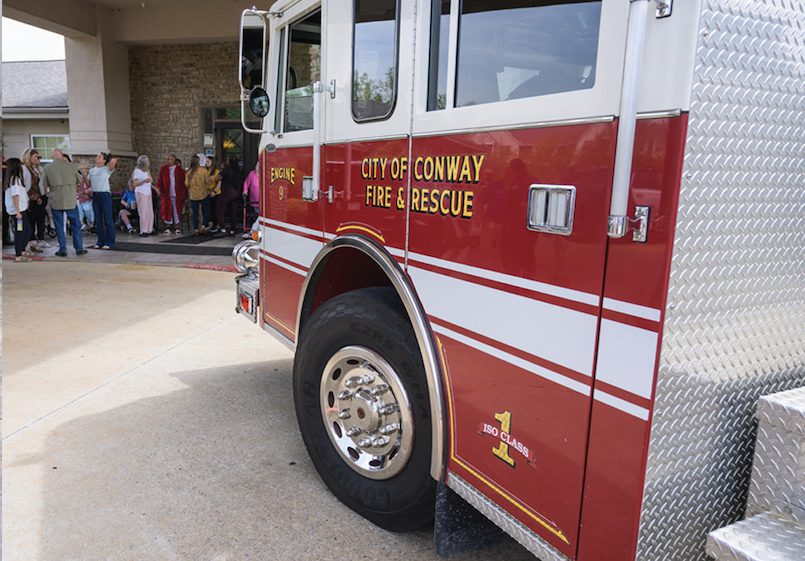 After spending time visiting with Dale, the first responders, fellow residents, nursing home and hospice staff shared ice cream bars, conversation and banter about whom Dale admired the most. Dale brought many people together that day and made many remember why we chose to live in the 501. It's a small world filled with so many wonderful people — like Dale Gibbs.