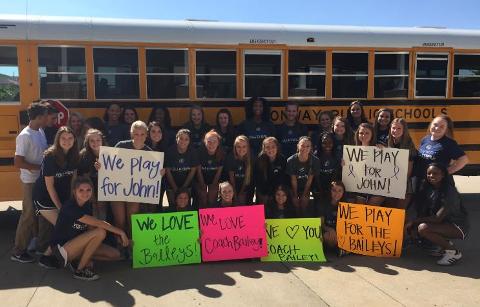 07 Oct 2015

Conway Lady Cats show support for Bailey Family

The Conway High School Volleyball Team will host its annual PINK NIGHT on Thursday, Oct. 8, as the team plays the Russellville Lady Cyclones.


The evening's festivities include several fundraising efforts to benefit the John and Vickie Bailey Family that is close to the volleyball program. John was diagnosed with pancreatic cancer in the spring and lost his fight with cancer in August. Vickie was diagnosed with colon cancer this summer. She has had some major complications after the surgery and is still fighting to recover.


John worked for Wilson sporting goods and Vickie is a Conway School District teacher on medical leave from Carl Stuart Middle School.


The couple, parents of Lady Cat Coach Andrea Bailey Fournier, has always been supportive of the Lady Cat Volleyball program, according to Coach Laura Crow.


"This volleyball season, we have dedicated our efforts to the Bailey Family to help them with their fight," said Crow. "John always provided some neat prizes for our raffle and Vickie always helped with decorations and working the raffle table at our PINK match. We miss them in the stands this year and would like to dedicate this match and our season to this family that has been so supportive of us."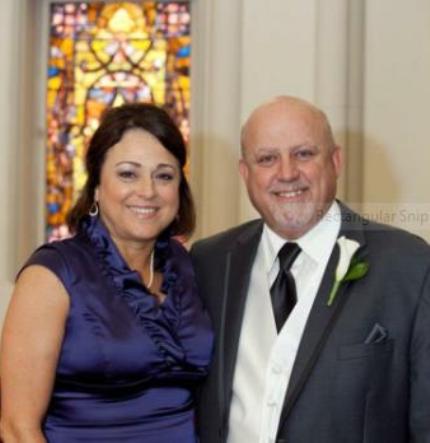 Activities planned include:

Wear pink or a tutu for $1 admission.

Burgers, chips and a bottle of water are available for $5 and are provided by Centennial Bank.

Chi Sigma Chi will perform between sets 2 and 3 of the varsity match.

A silent auction.

T-shirts will be sold.

A raffle is planned with the following prizes: a flat screen TV, two Patagonia pullovers, a $100 certificate from Mike's Place, Bell and Sward gift certificate, $50 Bed Bath and Beyond card, $50 Amazon card, gas cards, Jamie Fenmore photo session, EM donation, Grand on Oak donation, El makeup, Hibbett Sports item, Hipsway item and cake pops.