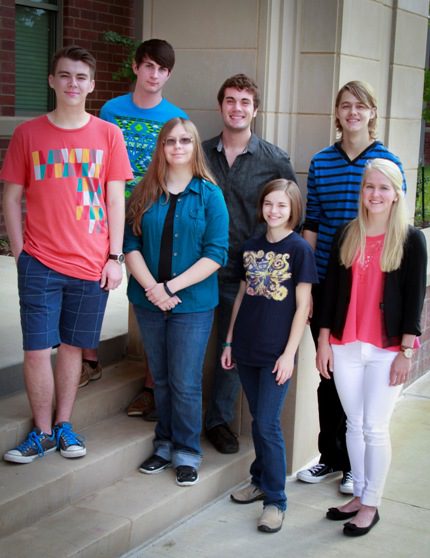 02 Mar

Conway High School recognizes seven National Merit Finalists

Seven Conway High School seniors have been named National Merit Finalists by the National Merit Scholarship Corporation. Samuel Coker, Wilson Daily, Jacob Hines, Nicole Main, Erin McShane, Emery Parker and Zachary Powers will all receive the honor, which is only awarded to about 15,000 students nationwide.

"We are very proud of these students and their accomplishments. It is great for a school to have so many students qualify as semi-finalists and even better to have all them achieve finalist status," said CHS Principal Joel Linn. "This is a testament to the hard work they have put in throughout their entire educational career as well as the support and guidance they have received from their teachers and the folks at home."


The seven students were chosen as National Merit Semi-Finalists last fall, when their scores on the PSAT placed them above the national "cut score" for the exam. They then submitted their applications to become finalists, which included an essay and information about their extracurricular activities and community service, as well as a recommendation from their school counselor.


Conway High School counselors say the National Merit designation opens many doors for these students to be recruited by colleges and offered extra scholarships. The National Merit Scholarship Corporation will award about 8,000 Merit Scholarships to the group of around 15,000 finalists. Even though not every finalist will get a Merit Scholarship, some of the colleges may offer more scholarships for the finalist designation.