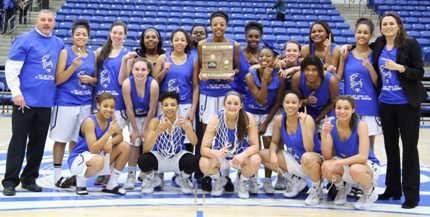 10 Mar 2016

Conway High Lady Cats state championship send-off on Friday

Local fans are encouraged to show support for the Conway High School Lady Cats as they leave tomorrow for the state championship.


A "We Back the Cats" sendoff rally will be held at 8:30 a.m. Friday, March 11, at Buzz Bolding Arena.

The public is invited to cheer the Lady Cats on to victory as they leave for Hot Springs.

Individuals should line up in front of the arena (inside if it's raining) to send them off with lots of support.

The Lady Cats will play North Little Rock at 7:45 p.m. Saturday for the state title.