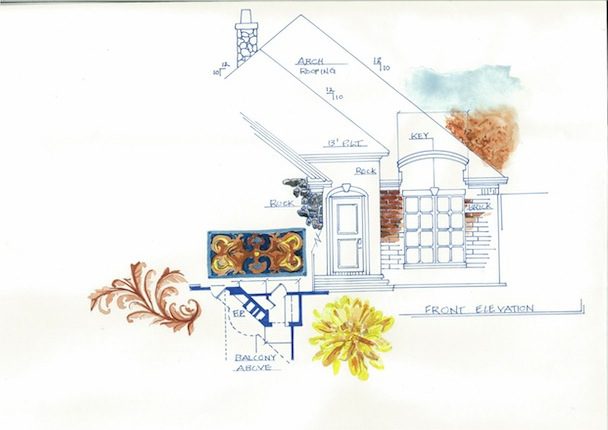 15 Sep 2012

Conway Designer House opens with 'Bare Bones'

Posted at 10:49 AMh

in

News

The Conway Symphony Designer Houses, located in the Turnberry subdivision in Conway, will open for one night only for a "Bare Bones" preview from 6:30 to 8:30 p.m. Thursday, Sept. 20.

Tickets are $15 at the door and include a dinner of hamburgers and hot dogs, beverages and a tour of both houses. The event is underwritten by Summit Bank.
"Summit Bank is pleased to be involved with the Conway Symphony Designer House event which benefits the Conway Symphony Orchestra," said Derrek Thomason, Conway region president for Summit. "We look forward to the Bare Bones event where the public can view the two symphony houses before they transition to the beautiful finished product."

This year's event features two houses, located at 1005 Edinburgh and 1025 Edinburgh. The houses are among the first available in Turnberry, an intimate neighborhood for carefree living featuring European-inspired architecture developed by Watson Homes. Turnberry is in West Conway, off Prince Street, west of the Shady Valley subdivision.

Bare Bones gives visitors a chance to enjoy a casual evening and to view the "bare bones" of the newly-constructed houses, with all of the rooms open for touring. After the event, the houses will be closed to visitors while dozens of professional designers transform the rooms into showcases of their work and style.

This event will be the only chance to see the interior of the houses until the opening night dinner, at 6:30 p.m. Thursday, Oct. 18. The houses will remain open for tours Tuesdays through Sundays, Oct. 19 – Nov. 9 (closed on Mondays).

The designer house, held every other year, is the major fundraising event for the Conway Symphony Guild. All proceeds benefit the educational and outreach programs of the symphony, including a classroom program and free performances.

The Conway Symphony Orchestra is now in its 28th season of presenting professional concerts, exciting guest artists and high-quality music to the Central Arkansas community. For more information, visit ConwaySymphony.org or call 501.269.1066.