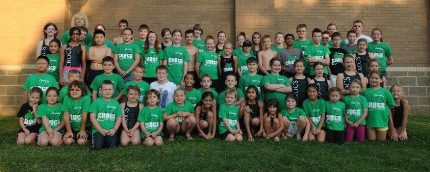 31 Jul 2013

Conway Crocs record impressive season

The Conway Crocs Swim Team – offered through the Conway Regional Health and Fitness Center – had an impressive summer season with 79 swimmers ranging from age 5 to 18 competing.


The team won two overall second places at meets – at Sherwood against the Sherwood Sharks and Otter Creek Otters and at Maumelle against the Maumelle Marlins and Lakewood Waves.


The Crocs also won their first overall meet at North Little Rock against the Lakewood Waves and Saline County Barracudas.

Sixty swimmers qualified to swim at the Meet of Champs held July 20 at the University of Arkansas at Little Rock.

Jackson Harrell, 8, and Attaleigh Jones, 15, were runners-up for the high point award for their age groups at the Meet of Champs.

"A large number of team swim records were broke this summer," said head coach Chris Brynell, who couldn't be more proud.