23 Jul

Conway County: Shekinna Stricklen

by Dr. Robert Reising

Passion and potential — she has always possessed both. Even as a third-grader, she loved basketball and could outplay her school mates, boys as well as girls, in school-yard and Pee-Wee encounters. Her earliest years, it was obvious, harbingered a spectacular future for Shekinna Stricklen in her favorite sport.

As she graduated to middle school play in Morrilton, her intensity and talent attracted increasing attention. Among those impressed was Shelley Davis, now the head basketball coach at Sylvan Hills High, previously in the same post at Morrilton High. As Shekinna exited the eighth-grade and a 26-0 basketball season, Coach Davis reserved a spot for her on the high school varsity team. Flattered and grateful, Shekinna proceeded to launch a four-year assault on school, conference and state records.

Between 2005 and 2008, she earned four varsity letters and selection to four All-Conference and All-State teams while starting in all 120 games played. She tallied 2,690 points. During the same seasons, she added 1,400 rebounds, 726 assists, 474 steals and 605 blocked shots in leading her team to the 2006 state championship and scoring 45 points and grabbing 14 rebounds in the state finals two seasons later.

The nation's most prestigious honors were abundant, too. Twice she was named Arkansas Gatorade Player of the Year, in 2007 and 2008. In the former year, she gained All-American honors from Parade magazine, the lone Arkansan to win that designation. In the latter, she tallied 15 points and collected 6 rebounds in her team's win in the Women's Basketball Association/Nike All-American game played in Tampa, Fla. In 2008, Slam Magazine proclaimed her an All-American, as did Street & Smith. EA Sports added its 2008 All-American designation, as well.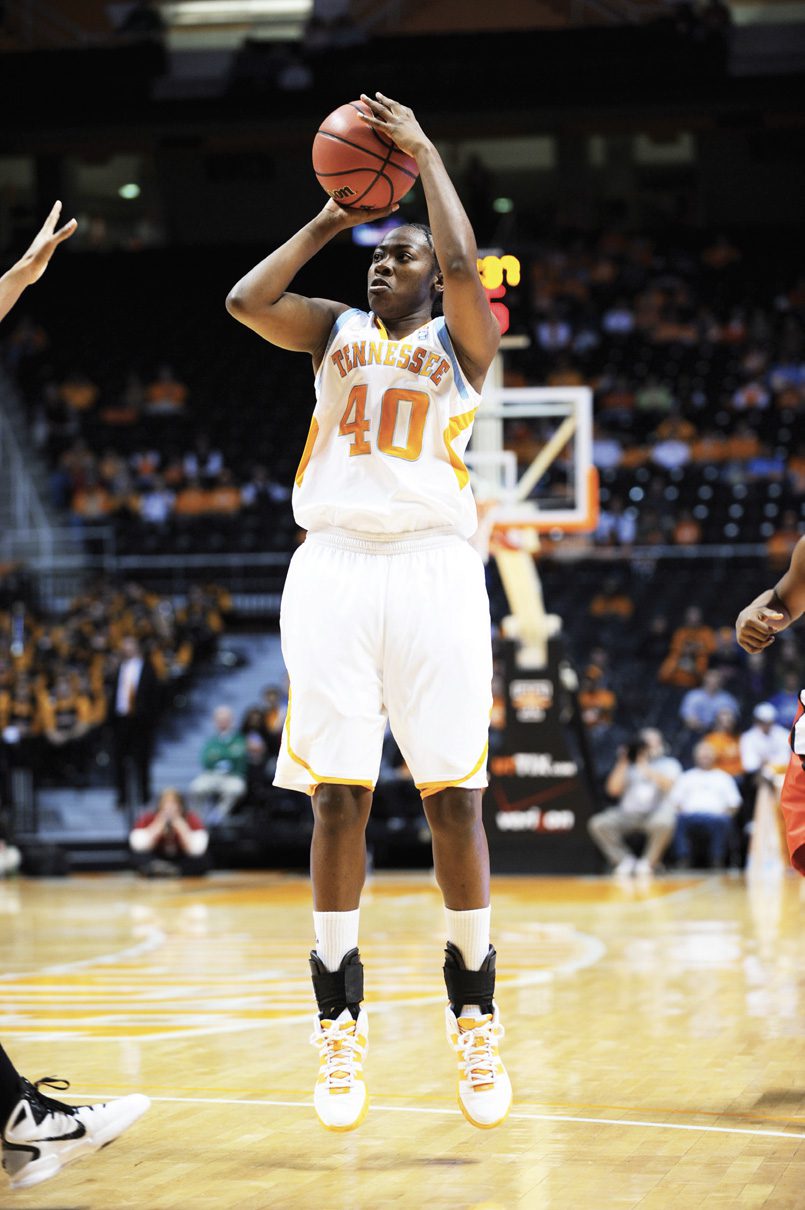 International experience and recognition did not escape her, either, during summers of her pre-baccalaureate years. Designated the Most Outstanding Player in the 2006 Basketball Congress International Nationals 15U, a year later she was a member of the Red Team earning a bronze medal at the USA Basketball Youth Development Festival. In 2008, she was a member of the USA Women's U18 National Team.
But the much-anticipated battle for the 6-foot-2 Shekinna's court skills at the intercollegiate level never materialized. By state tournament time in her senior year, she had already committed to play for the Lady Vols of the University of Tennessee (UT)  and the legendary Pat Summitt, winner of eight NCAA national titles and 1,098 career games, more than any other male or female basketball coach in Division I basketball history.
In the four years that followed, Shekinna was again to star. Her first year saw her named Freshman of the Year by the U.S. Basketball Writers Association (USBWA); her second, Honorable Mention All-American by the Associated Press; and her third, Southeastern Conference Player of the Year as well as  both a State Farm and a USBWA  All-American. In her final campaign, proclaimed the most versatile player in the nation, she nonetheless was at her scoring best, pouring 539 points through the nets and enjoying her highest per-game scoring average: 15.4.
For Shekinna and her teammates, however, the 2011-2012 season was more painful than pleasant. Their beloved Coach Summitt was diagnosed the previous July with the early-onset Alzheimer disease that was to take her life less than five years later.
Strengthening Shekinna's skills and earning her additional international experience before departing UT was yet another off-season stint outside her native country. In 2011, she excelled in leading Team USA to the gold medal at the World University Games in China.
Upon 2012 graduation from UT, Shekinna welcomed the Women's National Basketball Association's (WNBA) annual draft. The No. 2 pick nationally, she launched a successful three-season stay with the Seattle Storm the next spring, followed by another trio of years with the Connecticut Sun, ending with a spectacular 2017 campaign. On the eve of signing her second three-year contract with the Nutmeg State's franchise in February, she registered career highs of 71 three-pointers and 41 percent from behind the arc, and a Connecticut-Sun record 7 three-pointers in a single contest.
Now, as her seventh professional season unfolds, driven and selfless Shekinna continues to display the athletic excellence cultivated on her native soil. Conway County and the 501 are proud that she does.
Bob Reising
Bob Reising retired from the University of Central Arkansas in December 2013 after more than six decades in education. He has taught and administered in Mexico, Saudi Arabia and the U.S. he also served as head coach of the University of South Carolina and interim head baseball coach at Duke, where he earned a doctorate with a dissertation treating Literature and Sports. He and his wife, Judy, live in Conway.
501 LIFE is once again profiling noteworthy athletes from Central Arkansas, one from each of the 11 counties in the 501, in a special series titled "Celebrating athletic excellence." The 11 are representatives of the quality of athletes found throughout Central Arkansas and are not meant to be the best or the most noteworthy. This is the second installment in the second series.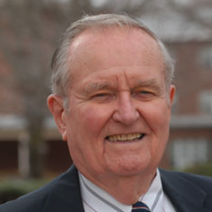 Latest posts by Bob Reising
(see all)