20 Jul 2019

Conway County: Gilberto Garcia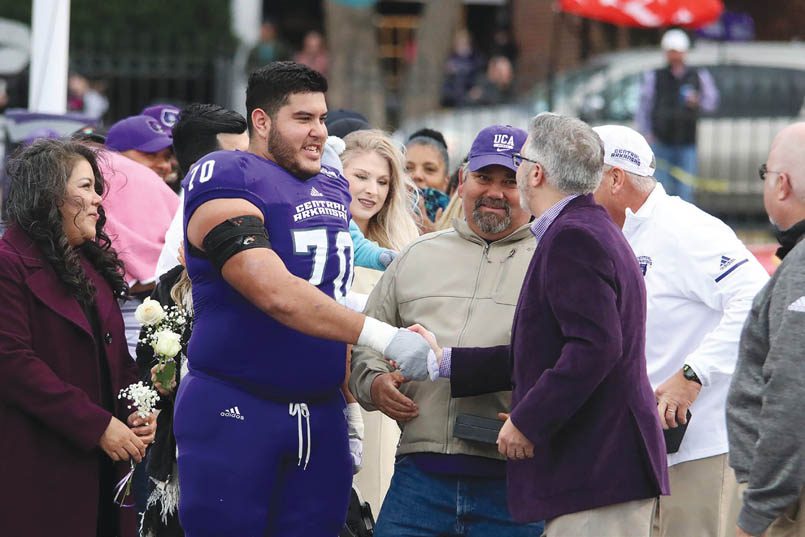 by Dr. Robert Reising
It was likely that an American education would be a challenge for Gilberto Garcia. 
Born in La Barca, Jalisco, Mexico, on Feb. 4, 1995, the second son of Spanish-speaking parents, he came to the United States at age 3 and formally encountered English only when he entered Morrilton Public Schools in 2001; Spanish continued to be the lone language used in his home. 
Yet Gilberto proved to be no ordinary student in Morrilton and at the University of Central Arkansas. Nor was he anything less than exceptional as an athlete in each setting. He completed high school in 2013 with an honors diploma and a 3.5 grade-point average, having served as a member of the Beta Club and Morrilton High's Student Council. During all four years of academic success, he was also an eye-catching two-sport athlete — the starting goalkeeper in soccer and an increasingly capable multi-position lineman in football.
Numerous accolades fell to him. After his last soccer season, he claimed All-Conference honors. Following his final two years on the gridiron, 2011 and 2012, he gained a berth on the All-State Football Team as well as designation as 5A West Offensive Lineman of the Year. In his senior year, he was First Team All-Arkansas and an NUC All-American while claiming a place on the KARV Dream Team. Capping his four years of play was an appearance in the Arkansas High School All-Star Game in the summer of 2013. 
Garcia was also named to the 501 Football Team for his contributions on and off the football field.
College and university football recruiters were well aware of his capabilities by that time, and offers from several major institutions, including New Mexico and the University of Memphis, had reached him. But most attractive to him because of its curricula was UCA, hardly 25 miles from his adopted city and from parents who had so grown to know and love the gridiron sport that they desired to continue seeing his every home contest.
His success at UCA easily equaled that which he had enjoyed in Morrilton. Red-shirted as a member of the practice squad in 2013, he played regularly during the following two seasons. In 2016 and 2017, the 6-foot-2, 300-pounder advanced to a starting position on the offensive line, and the Bears roared their way to two NCAA Division I 10-win campaigns. In the second, UCA went undefeated in claiming the Southland Conference Championship. 
Gilberto earned a spot in 2017 on both the Southland's All-Conference First Team and its Academic Student-Athlete All-Conference Team. In the same year, he garnered the Who's Who Award at UCA, remained active in the institution's Latino Student Association and its chapter of Kappa Sigma Fraternity, and retained a place on the Dean's List.
During his four and a half years in Conway, he completed three degrees, two undergraduate and a master's. In August 2016, UCA awarded him a bachelor of arts in risk management. In December of the same year, he earned a bachelor's in finance, and a year later a master's in business management. The MBA, to which he added UACIC designation, enriches his expertise in risk management. While an undergraduate, he also took and passed a national test important to him: in September 2018, he became a Naturalized American Citizen.
After graduation, he declined invitations to play in three Senior All-Star games, believing that he was a few inches too short for success as an offensive lineman in the National Football League, and more importantly, that the career for which he was so well credentialed deserved neither interruptions nor distractions. Within months of his University departure, he plunged into study for the Retired Income Certified Professional (RICP) designation, which, upon completion within the next few months, will place him in the top 3 percent of best-prepared financial advisors in the nation. 
Currently, he oversees his own financial planning practice, Garcia Wealth Management, through Northwestern Mutual of Conway.
Clearly, "He was old beyond his years . . . always a student-athlete with a vision," responded Nathan Brown, now UCA's Head Football Coach, when queried about the 24-year-old. As offensive line coach, Brown had worked closely with him during his five seasons as a gridiron Bear. "He was a great teammate, too . . . with an infectious personality," Brown quickly added. It is not surprising that Gilberto is now frequently asked to address groups of student-athletes at his alma mater.
Nor is it surprising that his wife-to-be, Allie Wilson, another Morrilton resident, prepared at UCA and works in Faulkner County as a registered nurse. She and Gilberto will marry Aug. 31.
Conway County and 501 are proud that such an accomplished Mexican native continues to fare well in Central Arkansas.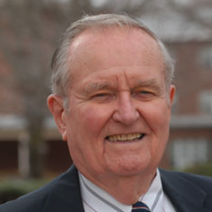 Latest posts by Bob Reising
(see all)