24 Jul 2020

Conway County: Billy Joe Murray

Wherever he went, points, victories and championships followed. From his earliest years, he refused to envision obstacles he could not overcome — not athletic, not academic, not environmental. He always believed that success lay ahead if, with "eyes on the prize" in the distance, he met the challenges of the moment. Arkansas athletics have spawned few stories more poignant and uplifting than Billy Joe Murray's.

Raised in a modest single-parent Morrilton home, Billy Joe and his nine siblings enjoyed few advantages and amenities in their formative years. In the words of a neighbor, theirs was "a rough upbringing." Fortunately, that upbringing was situated in a supportive community and overseen by a loving mother. The latter refused to allow her demanding out-of-home job to keep her from requiring school attendance and home-work completion from the 10, while neglecting neither Sunday church services nor weekend jobs. Roxie Murray was a hard taskmistress who also insisted that her children experience the demands, satisfactions and disappointments of spare-time physical activities, competitive and otherwise.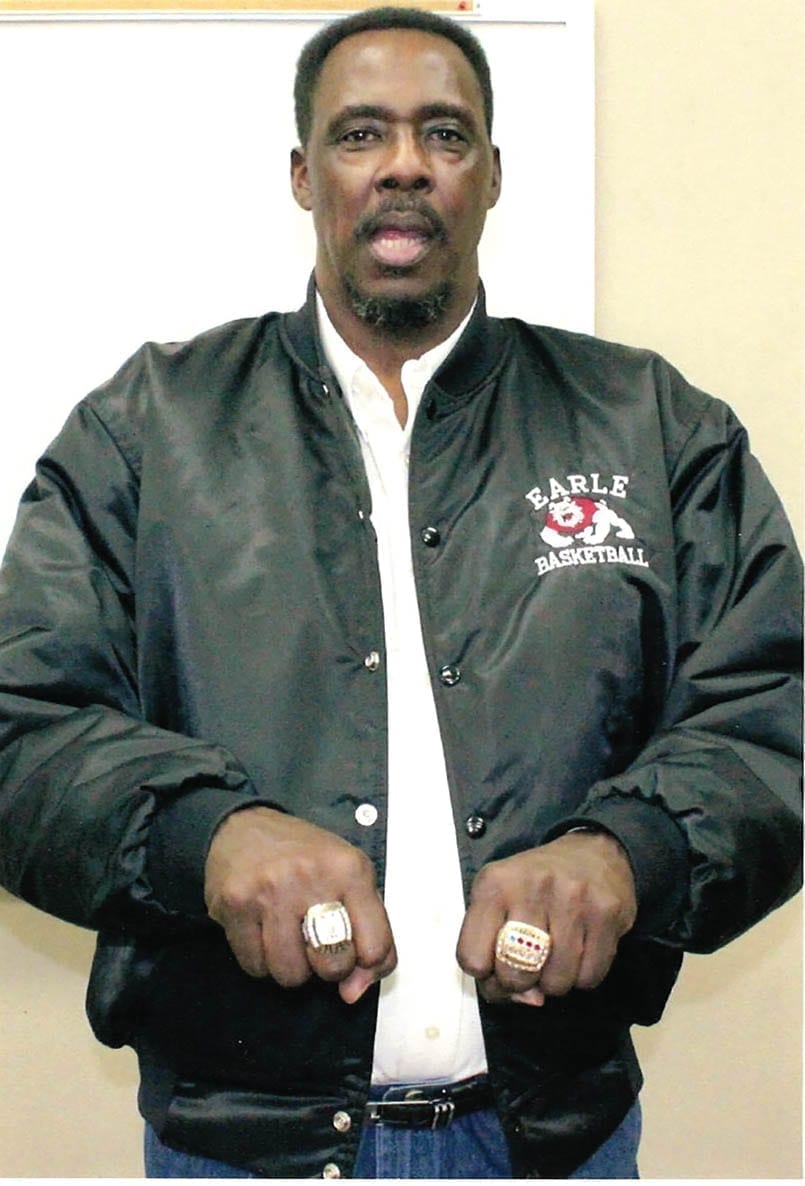 In Billy Joe, therefore, seventh-grade basketball Coach Larry Dixon welcomed an especially promising soon-to-be 13-year-old to his Morrilton Junior High School squad in the fall of 1967. The simultaneous arrival of school integration found the Devil Pups too immersed in successful basketball play to be distracted, and, on the eve of entry into Morrilton Senior High in 1970, they claimed the Arkansas State Junior High School title.
Billy Joe was their leader, and Vernon Sizemore their coach. The former had learned well from the latter, who he later said "helped me to improve every part of my game." His mother's attendance was not inconsequential, either; Roxie was her son's most enthusiastic supporter as the Devil Pups proved to be Arkansas's best.
Another gifted coach greeted the champions at Morrilton Senior High. Basketball icon John Widner quickly developed the Devil Pups into Devil Dogs, with a bite far more painful than their bark. A 73-17 record, topped by a state AA championship, accompanied the extraordinary contingent to high school graduation in 1973.
No one was prouder than Roxie. She had been among the Devil Dogs' most loyal fans as her 6-foot-3 son's proficiency increased each season: from 12 points and 7 rebounds per game as a sophomore, to 18 and 11 as a junior and to 19 and 15 as a senior. The 1973 State Tournament's Most Valuable Player, Billy Joe also garnered all-state honors for the third time. With Conway's Marvin Delph, he earned a spot on the Arkansas Gazette's "Super Team of 1973" while completing his public school play by participating in the State High School All-Star Game.
For six seasons, he had started every game in which he played, and he was not to break rhythm at Arkansas Tech. From the tip-off in his first game with the Wonder Boys, he was not only a starter but "a scoring machine." His first-year total of 608 points remains the highest ever by a Tech freshman, and his 1,846 point career total ranks him seventh among the University's best scorers; these feats were possible even without the 3-point basket but with a minor injury marring his final season of play. In the spring of 1977, a delighted Roxie was at her beaming best when watching Tech's star receive his baccalaureate.
Soon thereafter, Billy Joe abbreviated a tryout with the NBA's New Orleans Jazz to pursue opportunities in his native state. In 1981, he launched a 36-year head coaching career that became the envy of everyone in the nation who respected spectacular basketball success. Seven more championships — three in consecutive seasons, with all seven averaging 30 victories — embellished his office wall. Few states in the nation could claim a coach with nine championships in 7-12 public education — two as an eye-catching player and seven as an amazing head coach.
On a Thursday evening, Nov. 21, 2019, at Devil Dog Arena, his hometown and its first-ever high-school basketball championship team honored Billy Joe. His accomplishments in the court sport were reason enough for both, but his teammates also wanted to encourage the donor transplant that he urgently needs. They aided UAMS personnel in distributing Living Donor information sheets to interested spectators.
A few weeks later, Billy Joe confided to a 501 resident that he hoped "the Lord blesses me with a place in the Arkansas Sports Hall of Fame." Conway County and others in the 501 wish a second blessing also visits him: a kidney transplant.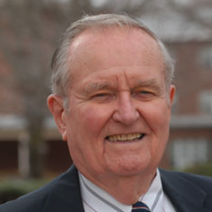 Latest posts by Bob Reising
(see all)